Laser Vision Correction at TLC Laser Eye Centers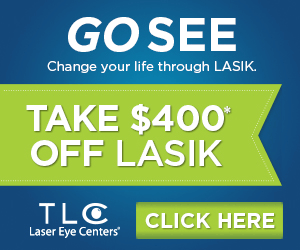 TLC Laser Eye Centers of Cleveland offers conventional and Custom LASIK.
At Clear Choice TLC our goal is to deliver the latest technology to our patients at a price they can afford. Clear Choice TLC offers both conventional and custom LASIK, Corneal Crosslinking, Intra-ocular lens procedures, and Implantable Contact Lenses.
All of our preoperative testing is completely free. So, we can determine what kind of technology you're a good candidate for without any cost to you.
We can offer all of your care at our location in Brecksville, Ohio, or we can work with your local optometrist to make your visits more convenient and closer to home. Clear Choice has two Board Certified Ophthalmologists on staff and three distinct laser platforms. Call us at 440-740-0400 to schedule a free LASIK consultation or email us at info@ClearChoicelaser.com.