LASIK Eye Surgery and Laser Vision Correction in Portland, Oregon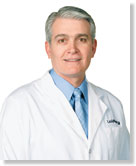 7421 SW Bridgeport Road
Suite 200
Tigard, Oregon 97224


7110 Southwest Hazel Fern Road,
Suite 200
Tigard, Oregon 97224

Five Centerpointe Dr, Ste 390
Lake Oswego, OR 97035

If you are interested in receiving information on how to be listed in this LASIK Surgeon Directory, please call 858-454-5505 or email us.
Information on Portland LASIK Surgeons
If you are considering LASIK surgery in Portland, selecting a highly qualified laser eye surgeon can be made easier with the Portland LASIK Surgeon Directory. While LASIK is by far the most popular form of laser eye surgery, most LASIK Portland surgeons perform other procedures as well, including LASEK, Epi-LASIK, PRK and others.
No matter which laser eye surgery procedure you choose, it is very important that you select a board-certified ophthalmologist who specializes in performing laser eye surgery in Portland. These surgeons undergo training in refractive surgeries such as LASIK, LASEK and the others procedures listed above. Your Portland LASIK surgeon will be able to explain the various surgical options and talk to you about costs, benefits and any potential complications of the procedure you choose.
Your Trip to Portland for LASIK Surgery
If you're planning on having LASIK surgery, Portland and the surrounding area offer countless opportunities to enjoy your improved eyesight.
To start, simply open your window, look to the east and feast your new eyes on the stunning snow-capped peak of Mount Hood.
Many patients who have LASIK in Portland head straight to one of the city's many lush parks to stare at the leaves on an endless array of trees and plants.
Oenophiles can travel to the Willamette Valley, center of Oregon's burgeoning wine industry, where never ending rows of grape vines stretch to the horizon. Like the Burgundy region of France, the Willamette Valley enjoys a rare combination of hot summer days and cool, misty summer nights. This combination makes the valley an ideal location for the area's signature grape, the finicky pinot noir, to thrive. Visit a few of the Willamette Valley's many celebrated wineries to taste and learn about pinot noir and other local wines.
Back in town, you can visit a few of Portland's numerous art galleries. Now that you're able to appreciate the finer details of a painting without the aid of glasses or contact lenses, you might consider attending the First Thursday Gallery Walk, when galleries stay open late, allowing you to meet local artists and view their work.
Other Elective Procedures in Portland, Oregon
Many people who have LASIK in Portland are also interested in cosmetic surgery. If you count yourself among them, you can learn more about Portland cosmetic plastic surgeons at the Consumer Guide to Plastic Surgery. Here you can find Portland liposuction surgeons, many of whom also provide plastic surgery procedures such as tummy tuck and breast surgery in Portland.
If you are interested in receiving information on how to be listed in this LASIK Surgeon Directory, please call 858-454-5505 or email us.