LASIK Recovery
Medically Reviewed by: Dr. William Ellis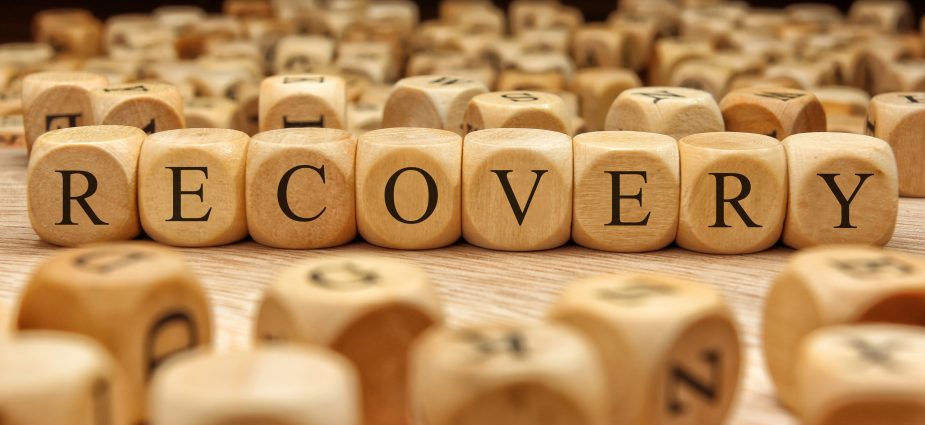 The recovery period following LASIK surgery is usually minimal. Most Standard LASIK patients have clear vision within a few days of surgery, without the assistance of glasses. The overwhelming majority are pleased with the results of their surgery and achieve positive short- and long-term results.
You are unlikely to experience significant discomfort during your recovery from Standard LASIK, though there are a few minor postoperative symptoms you should expect to see. However, so long as you follow the recommendations of your eye surgeon, your LASIK recovery is unlikely to be burdensome.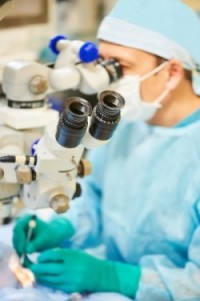 Recovering from Standard LASIK takes less time than recovering from refractive procedures that do not involve the creation of a corneal flap, such as PRK or LASIK.
What to Expect After LASIK Surgery
Healing from LASIK can take anywhere from a few weeks to a few months. While every patient heals differently, your recovery from LASIK will likely be fast, with few hiccups along the way. Some patients heal slower and experience a few common side effects which can include:
Fluctuating and/or blurry vision
Sensitivity to light
Glare and/or halos around light
Night vision problems
These LASIK side effects are usually temporary, lasting weeks or a few months; however, in rare cases they may last longer or even be permanent.
Commonly Asked Questions
In addition to understanding what to expect after LASIK and any tips about speeding up the recovery process, there are a number of additional questions LASIK patients typically inquire about.
Q. Can I Drive Myself Home After LASIK?
A. No, you will need to arrange for a ride home after surgery. However, in most cases you should be able to drive as quickly as the day after treatment. During your first post-op visit, your doctor will evaluate your eyesight to make sure it meets the legal requirement.
Q. Is it Safe to Shower After LASIK?
A. Your doctor will advise you to avoid bathing or showering the day of your surgery, but you should be able to resume those activities the day after. However, it's important to avoid getting water in your eyes for at least one week after LASIK.
Q. When Can I Return to Work?
A. You should be permitted to return to most of your normal day-to-day activities with a day or two of surgery, including returning to work. However, if your work involves stress to the eyes, you may be advised to err on the side of caution and take an extra day or two off. You may also be advised to use eye drops frequently in order to minimize issues like dry eye.
Q. Can I Exercise After LASIK?
A. Not immediately. You should be able to resume working out within a couple days after surgery. The main concern is sweat dripping into your eyes, so be sure to avoid that by using a sweatband or towel. If you do get sweat in your eyes, DO NOT rub them at all.
Q. When Can I Start Wearing Eye Makeup?
A. You should avoid wearing eye makeup like mascara for a week or so after LASIK. Your doctor may also suggest that you discard any previously used makeup to avoid any potential issues with contamination.
Your eye doctor will discuss all your postoperative activities during your pre- and post-op meetings. Be sure to ask any questions if you aren't clear on anything.
Additional LASIK Recovery Tips
To achieve the optimal surgical outcome, you are advised to avoid certain activities that may affect your results. Here are a few tips:
Keep skin lotion away from your eyes
Avoid swimming and Jacuzzis
Contact your doctor immediately if you experience new or deteriorating symptoms
Be diligent with artificial tears and prescription medications
Avoid contact sports
Wear sunglasses to protect against sunshine and wind
Your doctor will conduct several follow-up exams to assess how you're recovering and make any necessary adjustments to your postoperative instructions.
[Updated Jan 10, 2023]
About the Reviewer
William Ellis, MD, FACS, is a board-certified ophthalmologist and one of the first surgeons in the United States to perform LASIK eye surgery. He is the pioneer of Epi-LASIK surgery — an advanced form of laser eye surgery that requires an extremely thin epithelial flap. Dr. Ellis has been practicing ophthalmology for more than 33 years, and he has performed more than 68,000 laser eye surgery procedures.
He is the author of several ophthalmology textbooks and many scientific articles. Due to his extensive experience and numerous accomplishments, he was invited to chair a panel on the surgical correction of astigmatism at the 26th International Congress of Ophthalmology.