How Much Does LASIK Surgery Cost? – Updated 2023
Medically Reviewed by: Dr. Abraham Shammas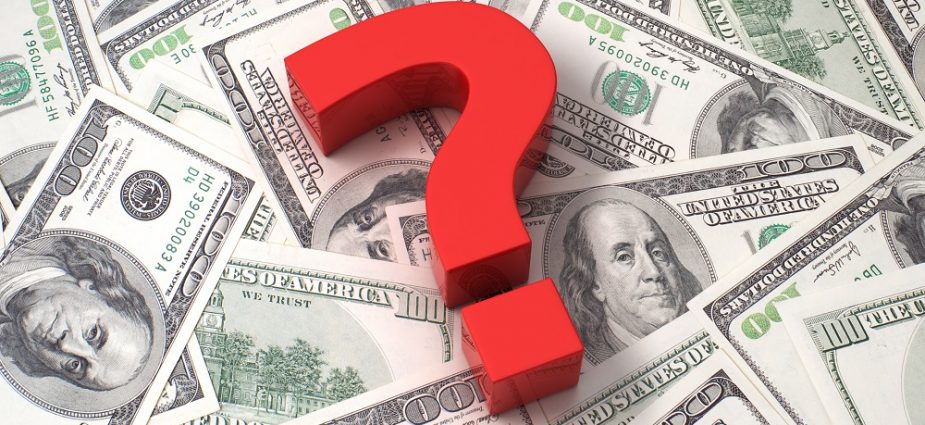 The cost of LASIK eye surgery is typically advertised on a "per eye" basis. Exact costs can be difficult to estimate before your qualification examination (are you a candidate?) given the variables that can impact pricing. These variables include the type of LASIK performed (be it the conventional approach of using a handheld blade or an all laser system), brand of technology used, level of customization, patients' unique considerations, as well as the guarantees provided for follow-up enhancements, etc.  Furthermore, the experience, skill and reputation of your surgeon will also play into the cost of your procedure, as will the geographic location of the surgery center.
In view of the foregoing, there is a fairly well-established cost range that you can use to help guide your decision-making process that takes account of all these variables.  In summary, the average cost of LASIK typically ranges from $1,000 to $4,000 for one eye, or $2,000 to $8,000 for both eyes. Cost is most often impacted by the type of LASIK surgery you receive (older treatment types / technologies tend to be cheaper than the newer, more advanced variants). Check out the following breakdown based on the different types of LASIK to get a sense of the average per eye cost associated with each. (Cost information updated August 2023)
| Type of LASIK | Avg. Cost for 1 Eye | Avg. Cost for 2 Eyes |
| --- | --- | --- |
| Conventional LASIK / Microkeratome | $1,449 | $3,880 |
| All-laser Bladeless LASIK | $2,119 | $4,238 |
| Contoura Guided All-laser LASIK | $2,250 | $4,500 |
LASIK is typically priced at a set amount and should not fluctuate based on your vision prescription. Overall, LASIK prices have stayed stable for the last decade despite rising prices in other economic areas. Conventional LASIK eye surgery costs about 20% to 30% less than 10 years ago unless the patient is undergoing Custom LASIK or Contoura LASIK.
Your geographical location plays a significant role in the cost of LASIK in your area. The average cost of LASIK in California is $4,420 while the usual price is $4,040 in New York. Rural areas may have larger fluctuations in LASIK prices.
While you may have seen advertisements or promotions for at a much cheaper cost of $1,000 per eye or less, such offers are usually for the first generation of LASIK technology referred to as Standard or Conventional LASIK. Conventional LASIK involves the use of a handheld blade to create the corneal flap. In contrast, the latest procedures employ a state-of-the-art 'all laser' system, which has become the new standard of care due to its exceptionally low compilation rate. These low-price tags for LASIK may also mean the eye surgeon is inexperienced compared to other ophthalmologists in the area.
While such promotions seem appealing at first, it is essential to approach them with extreme caution as there is usually a lot of fine print involved. For example, there are often hidden fees based on a patient's prescription and/or astigmatism level. In addition, the cost of follow-up visits as well as additional post-op care may not be covered. Lastly, the surgeon's experience and brand of lasers that are being used by the refractive care center must also be considered to ensure the best visual outcome.
Cost is of course an important metric when considering treatment, but it should not be the primary focus; rather, the experience of the provider and level of treatment offered should always be the focus when selecting LASIK.
Different Procedures, Different Prices
Understanding the cost differential between standard microkeratome LASIK and bladeless LASIK requires an understanding of the procedure details. LASIK is essentially a two-step process: first, a flap is made in the cornea.  Next, the underlying tissue is reshaped. Differences in the way these steps are undertaken can affect the cost significantly. Specifically, the flap can be created with either a handheld blade or a laser, and the corneal reshaping can be accomplished with or without the assistance of the latest advancements in wavefront technology.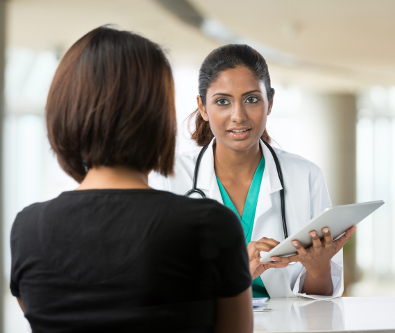 Conventional LASIK
The least expensive procedure is conventional LASIK. In this procedure:
The corneal flap is made with a handheld surgical blade titled as microkeratome
The cornea is reshaped with a standard laser
There are no follow-up visits or post-operative adjustments
With Conventional LASIK, there is a higher rate of risk for potential complications arising from how the flap is created, the potential for dry eyes, experiencing glare at night, etc. In fact, it is due to these potential issues that may arise that the All-laser LASIK systems were invented, where a precision laser is used to create the flap.
All-laser Wavefront LASIK
A tier above Conventional LASIK is All-laser Wavefront-guided bladeless LASIK, which incorporates more advanced technology. In this procedure:
A precise map of the cornea is made using wavefront technology
The corneal flap is made with a femtosecond laser instead of a blade
The cornea is reshaped with an advanced excimer laser with exceptional speed and precision
Due to its strong advantages in safety and accuracy, All-laser LASIK has become the gold standard in laser vision correction. As such, this advanced procedure tends to run a few hundred dollars more per eye due to the use of two unique laser technologies. In other words, the femtosecond and excimer laser.
If your surgeon uses Wavefront technology for the third step but does not use a laser to create the corneal flap, the cost will most likely fall somewhere between the cost of Conventional LASIK and All-laser LASIK.
Contoura LASIK
Building on All-laser Wavefront LASIK, Contoura — introduced in 2018 — takes laser vision correction a step further with its sophisticated information capture system. This technology is redefining the term 'quality of vision,' akin to how television progressed from standard definition to high definition. The result is that patients are now able to see colors with more vibrancy and textures in greater detail. This achievement is accomplished due to the system's capability of capturing 22,000 unique images per eye for correction versus the previous industry standard of 9,000 images per eye.
Other Things to Consider
Insurance
Although our vision is one of our key senses, most insurance companies view LASIK as an elective procedure since glasses and contact lenses can be used to correct the same vision problems that are treated by LASIK. It is for this reason that most insurance carriers do not cover it. However, some medical and vision insurers do extend a discount on treatment if it is performed by their approved surgeons. Speak with the administrator of your insurance plan for more details.
Financing the Cost of LASIK
With LASIK becoming a household name, many established refractive centers offer competitive financing plans to help their patients afford the popular laser treatment. Available plans include those that require $0 down and have 0 percent interest for up to three years. Be sure to ask your surgeon for more information on financing.
Flexible Spending Accounts (FSAs)
A Flexible Spending Account, or FSA, is an account you create through your employer to save money for medical costs. The money is taken out of your paycheck and is tax-free. FSA accounts can be a great way to finance your procedure. Not all employers offer FSA accounts, so check with your human resources representative to see if this is an option for you.
Taxes
You can deduct LASIK from your taxable income. Speak with a tax lawyer or an accountant to learn more or visit the website of the IRS.
Military Service
Those serving in the U.S. military may be eligible to undergo LASIK or PRK at a surgery center on a military base for free. Talk to your commanding officer or recruiter to learn more. Some refractive surgeons who are not affiliated with the military also offer discounts to military personnel.
In the end, cost should not be the primary factor in your decision. Be very skeptical of ads from clinics offering LASIK at "discounted" prices. Don't mess with your eyes. They're the only ones you've got.
Conclusion
Given the vast differences in the types of LASIK procedures, it is imperative to perform comprehensive due diligence prior to selecting your treatment center. Such a review should consider all relevant factors, in addition to cost. It is equally important to be skeptical of ads from clinics offering LASIK at significantly "discounted" prices from the standard of $2,000 to $8,000 for both eyes.
Key questions to ask as you embark on this exciting and life changing decision include:
Regarding the first step of creating the corneal flap, do you use a handheld blade or lasers?
Regarding the second step, what type of laser do you use to treat the cornea (standard or Wavefront)?
Do you offer Contoura, also known as topography-guided LASIK?
What is the experience and track-record of the surgeon?
How much is the procedure, and do you offer financing?
With all that in mind, there has never been a better time to get LASIK. After all, with all the incredible advancements in technology over the last twenty years, your best visual outcome is just a small step away!
[Updated August 2023]
About the Reviewer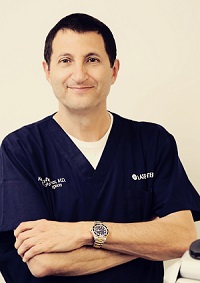 Since 1986, Dr. Abraham Shammas has been a leader in the refractive surgery field. As President of Laser Eye Center, Dr. Shammas consistently provides patients with the highest standard of care, earning him high accolades for his work.
Dr. Shammas has performed well over 85,000 successful procedures earning him several esteemed awards. His awards include the Centurion Surgeon and Quality of Vision Award for his excellence in care and expertise. As Chief Refractive Surgeon, Dr. Shammas strives for perfection by being on the cutting edge of the latest LASIK treatments. He screens his patients meticulously, ensuring that they receive the necessary pre-operative screening for a successful outcome.