Should I Travel Abroad for LASIK?
Written by Dr. David Evans Last modified on August 6, 2018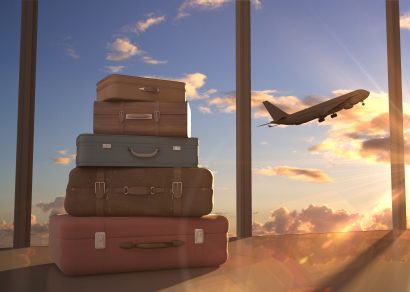 This is a question I've been hearing more and more recently. Travel medicine has become increasingly popular with many patients looking to combine a vacation with treatment from surgeons practicing outside the U.S. Others might be interested in treatment with a new technology not yet approved in the U.S. And then there are those who are simply searching for a lower cost option. Regardless of the motivation, there is no doubt that travel medicine is a hot topic.
While there may be some benefit to seeking certain types of surgery outside the U.S — in terms of cost or technology — I don't think LASIK is one of them. LASIK technology is tremendously advanced in the U.S. yielding stellar results and constant improvement. Some new forms of presbyopia correction that are not available in the U.S. have been approved in Europe and other countries. But these technologies would not apply to most patients who are interested in LASIK.
As for cost, the big cost benefit for travel medicine is the lower overhead of surgeons practicing outside the U.S. and the ability of these surgeons to pass these savings on to patients. But for LASIK, the overhead is not dramatically lower in other countries. The major cost for LASIK practices is the purchase or lease of the excimer and/or femtosecond laser(s) they use to perform the procedure. This (very large) investment is the same everywhere. Due to the similarity of the cost structure between surgeons, dramatic cost savings for LASIK is unlikely. These savings would be less than those for procedures from other specialties, such as for plastic or bariatric surgery.