Laser Cataract Surgery
Medically Reviewed by: Dr. Rany Woo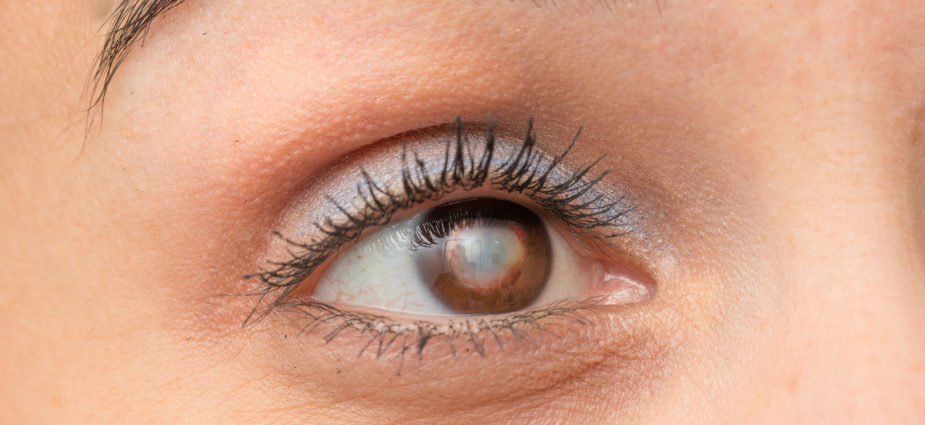 Laser Cataract Surgery – Precise and Reliable
If you are considering cataract surgery and would like to experience the benefits of laser eye surgery at the same time, laser cataract surgery may be a great option for you. This innovative procedure combines the precision and reliability of laser technology with the life-changing effects of modern cataract surgery.
Laser cataract surgery is a revolutionary procedure that utilizes the same state-of-the-art laser used in all-laser LASIK for certain steps of the procedure. Depending on your needs and your surgeon's advice, the laser may be used to create small incisions and/or an opening in the capsule that contains the cloudy lens. If you have astigmatism it might also be used to treat the astigmatism by creating incisions called limbal relaxing incisions in the cornea.
How does laser cataract surgery compare with traditional cataract surgery? Check out the following video then continue reading below for a cost comparison.
Why Laser Cataract Surgery?
Many experts believe that laser cataract surgery is more accurate and safer than standard cataract surgery. It is also heralded for being safe, predictable and highly effective.  Additionally, this exciting procedure has many benefits such as:
Faster recovery
Better, more precise visual results
Reduced risk of infection due to tighter incisions
Ability to treat astigmatism simultaneously
Increased precision for specialty lens positioning*
* A note on specialty lens positioning. Previously, a patient had to wear very thick eyeglasses or specialty contact lenses in order to see after cataract surgery. Since that time, we have experienced groundbreaking innovation in the form of specialty lenses. These are medical devices that are implanted inside the eye to replace the eye's natural lens for the purpose of offering vision correction to mitigate dependence on glasses.
Like other modern procedures to treat cataracts, laser cataract surgery will reduce or eliminate your dependence on glasses. Other benefits that it shares with current cataract procedures include no pain during the procedure and no sutures (stitches).
Am I a Candidate?
If your vision has become cloudy due to cataracts and you are experiencing other symptoms that adversely affect your life, such as blurry vision or the need for brighter light to read, you are likely a candidate for laser cataract surgery. Speak with your eye surgeon to find out if you are a candidate for this amazing treatment.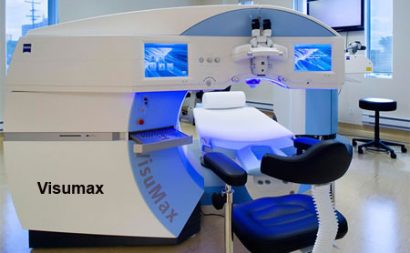 Risks & Complications
All surgeries come with certain risks. Laser cataract surgery shares the same risks that are associated with standard cataract surgery. These side effects are uncommon, but may include:
Eye soreness
Rise in intraocular pressure, which may be problematic if you have glaucoma
Fluid accumulation in the central retina (cystoid macular edema)
Damage to the retina, including retinal detachment
How Much Does it Cost?
The cost of your surgery will depend on the skill and reputation of your surgeon, and on where he or she is located. Typically, there is an additional charge for the laser portion of the surgery because is relies on advanced technology for planning and implementing treatment specifically tailored to your eye (about $800 to $1,000 per eye).
For more information on surgery costs and other factors, speak to your eye surgeon about the exciting advancements in laser cataract surgery today.
[Updated March 20, 2019]
About the Reviewer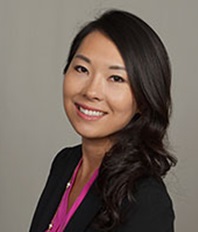 Dr. Rany Woo is a cataract surgery specialist with extensive experience implanting specialty intraocular lenses such as the Symfony, Symfony Toric, Tecnis multifocal and Toric intraocular lenses to treat astigmatism. In addition to her expertise in the field of cataract surgery, Dr. Woo also performs LASIK, PRK, Pterygium Surgery and additional vision correction services at the Laser Eye Center, one of the largest refractive surgery centers in California.
Dr. Woo earned a B.S. in Brain and Cognitive Sciences at the Massachusetts Institute of Technology (MIT), and her M.D. with highest distinction at Yale Medical School, followed by an ophthalmology residency at the renowned UCLA, Jules Stein Eye Institute.