Eye Health: Facts Most People Don't Know
Written by Dr. David Evans Last modified on January 28, 2020
Test Your Knowledge of Eye Health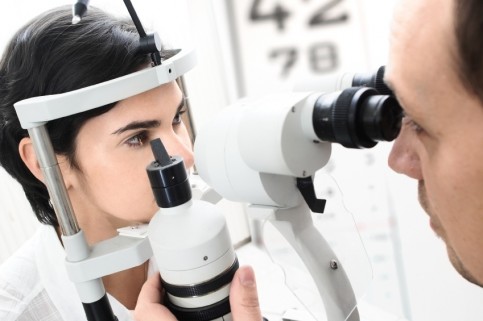 A recent survey conducted by The Harris Poll on behalf of the American Academy of Ophthalmology revealed that Americans lack basic knowledge of eye health.
The findings are deeply concerning to ophthalmologists and other eye care providers, as the number of people affected by eye diseases that can lead to blindness is on the rise.
Some of the key findings:
Fewer than 20 percent of respondents were able to identify the three major causes of blindness in the United States: glaucoma, age-related macular degeneration (AMD) and diabetic eye disease.
Only 37 percent of respondents were aware that vision can be lost to eye diseases without symptoms.
Just 47 percent of respondents were aware that the brain's ability to adapt to vision loss can trick us into believing that our vision is fine.
Unfortunately, these are not just statistics.
Many people wait too long to see an ophthalmologist and suffer severe vision loss as a result. To make matters worse, vision loss can exacerbate adverse effects of other health problems. In adults, vision loss is associated with psychological issues and can even increase the risk of injury and even death.
Tips to Safeguard Your Vision
Here are a few tips to help you protect yourself from the devastating effects of vision loss:
1. Learn about vision loss and how to prevent it

The three top levels of vision loss are glaucoma, age-related macular degeneration (AMD) and diabetic eye disease.
Glaucoma
Glaucoma is one of the main causes of irreversible vision loss in people age 60 and older. Affecting more than 3 million people in the U.S., this disease is characterized by an unusual buildup of fluid within the eye that leads to increased intraocular pressure. This pressure can damage the optic nerve, the nerve through which images are sent to the brain. Left unchecked, glaucoma can lead to permanent vision loss.
Early on, glaucoma usually has few or no symptoms, which makes it difficult to detect before serious harm has taken place. By having routine glaucoma screenings you can help to stave off the potentially devastating effects of glaucoma.
Age-related Macular Degeneration
Age-related macular degeneration (AMD), is an eye disease in which the macula — the portion of the retina responsible for focusing central vision — deteriorates. Central vision is a detailed aspect of our vision that is very important for seeing color, reading and other tasks. Therefore, deterioration of the macula can have a dramatic effect on our daily life. Unfortunately, AMD is a common disease and the leading cause of blindness in people age 65 and older.
The best way to treat macular degeneration is to prevent it from taking hold, most importantly with proper nutrition. With proper nutrition and by having routine eye screenings, you can help ensure against vision loss and that any risk factors are detected early.
Diabetic Eye Disease
Diabetes is a disease that adversely affects the body's ability to make insulin. This prevents cells from absorbing sugars, in turn leading to dangerous blood glucose levels. One of the side effects of diabetes is damage to blood vessels. The eyes are full of blood vessels and therefore diabetes, in the form of a disease called diabetic retinopathy, can wreak havoc — eventually leading to blindness.
Symptoms of diabetic retinopathy include:
Cloudy vision
Blurry vision
Poor night vision
Poor color vision
Reduced contrast sensitivity
Dark areas of vision
Empty areas of vision
If you are diabetic and have noticed any of these symptoms, it is imperative that you schedule an eye exam immediately.
2. See your ophthalmologist often
Ophthalmologists are doctors and surgeons who have the training necessary to identify signs and symptoms of potential vision loss. The American Academy of Ophthalmology recommends that adults visit an ophthalmologist by age 40 for a comprehensive eye examination. After age 65, adults should have their eyes examined every couple of years.
3. Keep up with treatments and technology

Keeping tabs on the latest eye care treatments and technologies is a good way to make sure you don't forget about the importance of caring for your eyes. A great place to start is the American Academy of Ophthalmology's consumer resource devoted to eye health information: EyeSmart.