Femtosecond Laser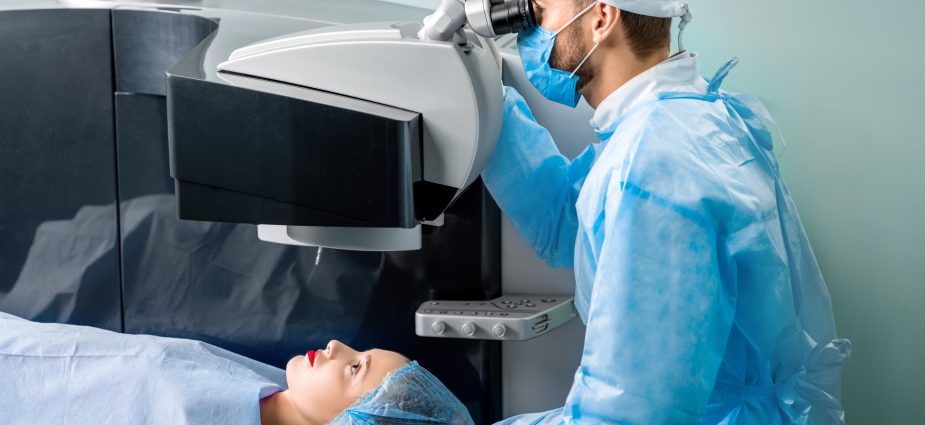 Femtosecond Lasers – The All-Laser LASIK Solution
The femtosecond laser is a high-energy optics technology used for eye surgeries and other medical procedures, including all-laser LASIK. During this bladeless procedure, your surgeon uses the femtosecond laser to create a flap in your cornea before altering the shape of the underlying tissue to correct your vision.
The arrival of the femtosecond laser represented a turning point in the evolution of LASIK eye surgery. While LASIK has been around for nearly 25 years, all-laser LASIK only became available after the FDA approved the first femtosecond laser (Intralase) in 2001.
Today there a number of FDA-approved femtosecond lasers on the market. Check out this video detailing how femtosecond lasers are used in LASIK surgery, or skip ahead to read more about how femtosecond lasers work, and which type is best.
Femtosecond Lasers & All-laser LASIK: How does it Work?
If you are having all-laser LASIK, the femtosecond laser will be used during the first step of your procedure: creation of a corneal flap.
Early versions of the femtosecond laser sometimes took longer than the surgical blade (microkeratome) used in traditional LASIK to create the corneal flap. However, the latest versions are purported to take less than 10 seconds.
Which Femtosecond Laser Is Best?
As of 2013, there were four types of femtosecond lasers approved for use in the U.S. for LASIK surgery: Intralase, Visumax, Ziemer and Femtec. Studies have demonstrated that all of these lasers generally make very precise corneal flaps during all-laser LASIK. All pose a lower risk of some flap complications when compared to traditional LASIK with a microkeratome blade. Your surgeon's choice of femtosecond laser likely comes down to personal preference regarding the features.
To learn more about the various types of femtosecond lasers, contact a qualified refractive surgeon today.
Use in Laser Cataract Surgery
Femtosecond lasers are also now used in cataract surgery. However, these lasers are different from the femtosecond lasers used in LASIK. Please read our laser cataract surgery page to learn more about the types of femtosecond lasers used in laser cataract surgery.