Kansas City LASIK Surgery – Laser Eye Surgeon Kansas City, Missouri, MO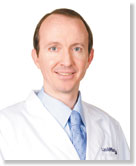 11401 Nall Avenue, Suite 200
Leawood, Kansas 66211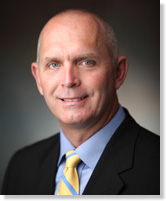 Kansas City Office
211 NE 54th Street, #202
Kansas City, Missouri 64118

8300 College Blvd. Suite 201
Overland Park, KS 66210

If you are interested in receiving information on how to be listed in this LASIK Surgeon Directory, please call 858-454-5505 or email us.
Information on Kansas City LASIK Surgeons
Laser eye surgeons in Kansas City, Missouri offer a number of vision correction procedures. Some of the more popular include LASIK, LASEK, Epi-LASIK and PRK. All of these procedures alter the shape of the cornea in order to correct nearsightedness, farsightedness and/or astigmatism. Other procedures correct these conditions through other means.
While LASIK Kansas City surgeons usually offer a few if not all of the abovementioned procedures, the most popular laser eye surgery in Kansas City is LASIK. If you do decide to have LASIK in Kansas City, your KC LASIK surgeon will begin the procedure by creating flaps in your corneas. He or she will then use the laser to alter the shape of the underlying tissue and replace the flap. Most people experience improved vision within a couple of days following surgery.
Your Trip to Kansas City for LASIK Surgery
Kansas City, in the wonderful state of Missouri, is a great place to enjoy your improved eyesight following LASIK.
Part of the greater Kansas City metropolitan area, which also includes Kansas City, Kansas and comprises fully fifteen counties, "KC" lies near the geographic center of the contiguous United States, at the confluence of the Missouri River — the nation's second-largest river — and the Kansas River (also known as the Kaw River).
Considering its proximity to these two mighty bodies of water, perhaps it should come as no surprise that Kansas Citians have a penchant for constructing fountains. In fact, the "City of Fountains," as Kansas City is affectionately known, is home to some 200 fountains; by some estimates only Rome has more.
Many of Kansas City's fountains are located within its impressive collection of parks, whose natural vegetation provides the perfect subject on which to focus your newly improved vision.
If you get hungry while touring Kansas City's parks and other attractions, be sure to stop into one of the city's countless BBQ restaurants. Kansas City is renowned for the unique flavor it adds to the nation's BBQ tradition.
Other Elective Procedures in Kansas City, MO
Many people who have LASIK in Kansas City are also interested in knowing more about other elective procedures. To find a Kansas City cosmetic plastic surgeon who performs procedures such as rhinoplasty, tummy tuck and liposuction in Kansas City, you may want to visit the Consumer Guide to Plastic Surgery, which contains listings of plastic surgeons who perform these procedures in Kansas City. Most Kansas City cosmetic plastic surgeons also perform breast surgeries in Kansas City.
If you are interested in receiving information on how to be listed in this LASIK Surgeon Directory, please call 858-454-5505 or email us.