Milwaukee LASIK Eye Surgeon Directory – Epi-LASIK, LASEK and PRK in Milwaukee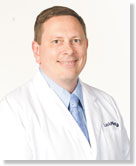 15455 W. Bluemound Road, Suite 240
Brookfield, Wisconsin 53005

18110 W. Bluemound Rd.
Brookfield, WI 53045

If you are interested in receiving information on how to be listed in this LASIK Surgeon Directory, please call 858-454-5505 or email us.
Laser Vision Correction Surgery in Milwaukee, Wis.
Milwaukee, Wis., boasts numerous attractions: cafés, pubs and restaurants on the Milwaukee Riverwalk; the Milwaukee Public Market in the historical Third Ward district; and Miller Park, home to the Major League Baseball team the Milwaukee Brewers, to name a few. What many do not know is that the popular city also boasts some of the finest laser eye surgeons in the industry. These board-certified ophthalmologists provide patients with a choice of laser vision correction options, including the well-known refractive surgical procedure, LASIK. With LASIK Milwaukee eye surgeons correct deviations in the curvature of the cornea that cause nearsightedness, farsightedness and/or astigmatism. In addition, laser eye surgeons in Milwaukee usually offer several procedures that are similar to LASIK but may help patients who are not good candidates for traditional LASIK surgery. These include PRK and LASEK, among others.
It is important to undergo LASIK or any other type of laser vision correction surgery with a board-certified ophthalmologist who can answer all your questions about this life-changing procedure. You want to choose an eye surgeon who has a proven track record of successful laser surgeries. And, of course, you want to choose someone that you feel comfortable with and confident in.
The LASIK Procedure
The Milwaukee LASIK surgeon begins the procedure by utilizing a femtosecond laser or surgical blade, called a microkeratome, to make a tiny flap in the outer layer of the eye, the cornea. He or she then carefully folds back the flap to reveal the corneal tissue beneath. Next, the precision-oriented eye surgeon uses an excimer laser to re-contour the exposed tissue; this corrects the refractive deviation in the cornea that was causing nearsightedness, farsightedness or astigmatism. When the talented ophthalmologist is content with the reshaped cornea, he or she gently places the flap back in its initial position, where it will eventually re-seal itself to the eye without cause for sutures.
Patients should not feel any pain during LASIK. It is a quick process that generally takes 10 to 15 minutes for both eyes. Individuals who were treated with LASIK typically see an improvement in vision within several days after surgery. Also, many individuals find that they no longer need to rely on contacts or prescription lenses to see clearly.
Cataract Surgery
Note that LASIK Milwaukee providers typically also offer cataract surgery. During cataract removal surgery, the eye surgeon uses either ultrasound energy or a femtosecond laser (in laser cataract surgery) to break up the cataractous, or cloudy, eye lens. He or she then gently removes the cloudy lens pieces and replaces the original lens with an intraocular lens implant (IOL) to improve vision. Experienced Milwaukee ophthalmologists also offer premium IOLs; certain ones treat astigmatism or presbyopia.
If you are interested in receiving information on how to be listed in this LASIK Surgeon Directory, please call 858-454-5505 or email us.