Serving LASIK Patients in Charlotte, NC, and the Surrounding Area
Reza Michael Mozayeni, MD, is a board-certified ophthalmologist with specialty fellowship training in cornea and refractive surgery. He began performing laser vision correction in 1996, shortly after it was approved by the FDA. He has performed tens of thousands of successful vision correction procedures and is the most experienced cornea specialist performing all laser LASIK in the region. He is considered to be the "doctor's doctor" because many of his fellow physicians have had all laser LASIK performed by Dr. Mozayeni and refer their patients to him for vision correction surgery.
Dr. Mozayeni feels strongly about the quality of care he provides and ensures that he is integrally and personally involved in every aspect of patient care, from the initial evaluation to the post-surgery examinations. By utilizing extreme foresight, investing in the newest and best technology, and providing personalized care, he and his staff can offer all of the important components to achieve the best results. His goal is to be the best, not the busiest.
To determine if you are a candidate for laser vision correction, call (800) 775-6183 for a complimentary consultation.
Watch this video to learn more about Providence Eye & Laser Specialists.
More About Providence Eye & Laser Specialists
Each patient is meticulously examined to determine the best option for vision correction surgery. Dr. Mozayeni introduced OptiLASIK. The combination of the WaveLight FS200 laser and the WaveLight Allegretto Wave Eye-Q Laser to Charlotte and is currently the only one to offer it in the region. OptiLASIK represents a breakthrough in customized LASIK technology. The laser beam profile and eye tracking system are specifically designed for maintaining the corneal shape for each individual, thereby reducing the likelihood of night vision glare and halos and improving the likelihood of an excellent outcome.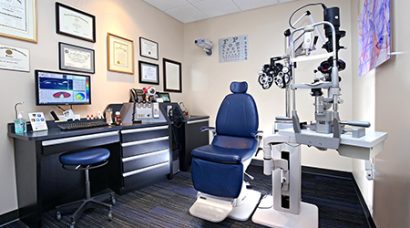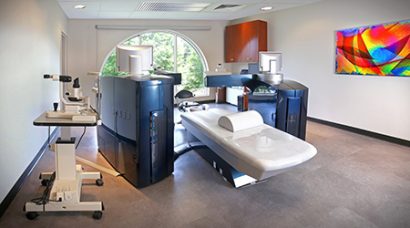 OptiLASIK, the all laser LASIK procedure is also used to create the corneal flap, and therefore significantly improving the safety of an already safe procedure. This combination of the WaveLight FS200 laser and the WaveLight Allegretto Wave Eye-Q Laser provides the most advanced technology to ensure the best outcomes. In addition to OptiLASIK, Dr. Mozayeni offers PRK, LASEK, and Presby-LASIK correcting both near and farsightedness simultaneously.