LASIK & vision correction solutions in the Bay Area - Read our patient reviews & schedule a consultation

Dr. Michael Furlong is a board-certified ophthalmologist specializing in bladeless Custom Wavefront LASIK, PRK, CK, Keratoconus, multifocal lens implants, Laser-Assisted Cataract surgery and Cataract surgery with Advanced Lifestyle Lenses. He also treats glaucoma, growths in and around the eye (moles, warts, stys, cysts, tags), minor eye injuries, abrasions, infections or allergies, dry or watery eyes, flashes and floaters, macular degeneration and eye problems related to diabetes.
Furlong Vision Correction employs the highest level of technology available, including the NASA approved combination of the VISX Advanced CustomVue Wavefront-Guided Laser and the IntraLase Femtosecond.
Dr. Furlong established Furlong Vision Correction in 1998 and has performed more than 37,000 refractive and small-incision Cataract surgeries to date.
Dr. Furlong is also a pioneer in a breakthrough treatment for Keratoconus, a progressive disease that causes the degeneration and weakening of the structure of the cornea – the clear tissue that covers the front of the eye. The treatment combines three procedures performed consecutively: Corneal Cross-Linking (CXL), Intacs and Conductive Keratoplasty. CXL is an exciting procedure, currently in the FDA approval process, that employs a biochemical reaction to strengthen the collagen fibers and reshape the cornea. Intacs and CK are surgeries on the surface of the eye designed to improve vision, reduce astigmatism and significantly improve both uncorrected vision and vision corrected with glasses or contacts.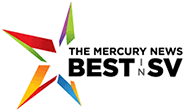 About Furlong Vision Correction
As medical director of Furlong Vision Correction, Dr. Furlong works with each patient personally throughout the entire vision correction process to determine the best procedure to give patients their best vision. His personable approach invites the right questions and his honest answers allow the patient to make the right decision about their eyes.
Dr. Furlong is proud to be the only TLC-associated surgeon in Northern California and to offer a state-of-the-art facility, the latest FDA-approved equipment and the TLC Lifetime Commitment™.

Dr. Furlong has received many awards for his outstanding performance in refractive surgery, including being chosen as one of the top 5 Surgeons nationwide out of 920 LVCI refractive surgeons and named one of San Jose's "Top Doctors" in San Jose Magazine by his peers. Furlong Vision Correction was voted the Best Place for LASIK in Silicon Valley by Mercury News readers for seven years and Dr. Furlong was voted Best Lasik Doctor by Santa Cruz Good Times readers for the past three years. He has also received the prestigious Jefferson Award – the "Nobel Prize" for community and public service – for the Furlong Vision Correction Gift of Sight program.
Furlong Vision Correction's offices are conveniently located at 2107 First Street in San Jose. Schedule a consultation with Dr. Furlong and his team of qualified professionals to learn more about the LASIK procedure, including treatment and recovery details, cost estimates and financing options.