LASIK vision correction surgery in Rockville and the surrounding area - Jay Lustbader, MD, Reviews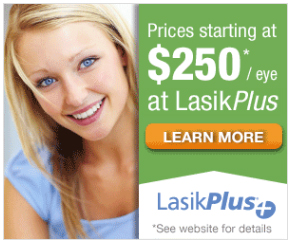 Dr. Jay Lustbader is a board-certified ophthalmologist who offers an array of vision correction procedures to their Rockville patients, including LASIK eye surgery. Dr. Lustbader has been performing laser vision correction for 32 years, and in total he has performed over 37,000 refractive procedures completed, including LASIK, PRK, cataract extraction and refractive lens exchange. He is recognized as a highly skilled eye surgeon and has created LasikPlus, a center of excellence serving patients in the Washington, DC, Northern Virginia and Southern Maryland regions. Dr. Lustbader has received numerous honors and awards for his outstanding work in the field of refractive surgery. Dr. Lustbader was named a "Top Doctor" by Washington magazine. He often lectures at ophthalmic meetings nationwide, educating his colleagues on the latest developments in vision correction procedures. Dr. Lustbader has given more than 40 invited lectures, has authored and co-authored original papers, and has written three book chapters. Dr. Lustbader, along with their staff, strive to deliver excellent quality care and outstanding visual outcomes for all their Rockville LASIK patients.
At LasikPlus, each patient is treated with a combination of advanced surgical skill and the best, state-of-the-art laser technology. LasikPlus has an impressive history of excellent vision correction services, affordability and an extensive selection of financing plans. LasikPlus was one of the first practices in the United States to offer LASIK surgery, and its surgeons have successfully treated more than 1.6 Million eyes.
On the job or off the clock, your vision is your most trusted partner. You could have 20/20 vision with LasikPlus. It's simple, affordable, and frees you from the confines and restrictions of glasses or contacts. Your eyes are your most important tool in serving the greater good. LasikPlus could help you be your best.
To determine if you are a candidate for LASIK surgery in Rockville, please contact LasikPlus at (866) 724-6033 to schedule a free consultation.
More About Laser Eye Surgery in Rockville, MD
Each patient is examined and evaluated carefully. Two excimer laser platforms are available for the correction of nearsightedness, farsightedness, and astigmatism: the VISX Star S4 and Allegretto WaveLight. Each laser is equipped with sophisticated eye-tracking technology to precisely track the eye while the laser changes the corneal shape. The availability of these lasers allows the surgeon to choose the best option for your refractive surgery. In addition to LASIK, the surgeons of LasikPlus offer PRK surgery. Click here for more information on LasikPlus technology.