LASIK in Kansas City and the surrounding area - Read our Reviews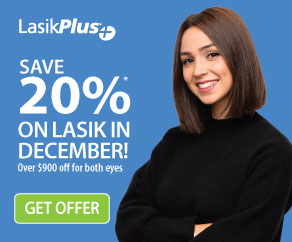 Dean Ellis, MD, is a skilled ophthalmologist who is certified by the American Board of Ophthalmology and has 27 years in the field of ophthalmology. He has more than 72,000 LASIK procedures completed since 1994, making him one of the most experienced LASIK surgeons in the Midwest. Dr. Ellis is well known for his published research on corneal surgery, and he has lectured on LASIK surgery at various ophthalmology training programs. Dr. Ellis's skill and expertise is renowned, and he has received the American Medical Association Physician's Recognition Award numerous times and the Distinguished Service Award by the American Academy of Ophthalmology. He has also been featured in the Consumers' Research Council of America's Guide to America's Top Ophthalmologists. He understands vision is the most valuable asset and is honored to be your LASIK provider.
Each patient receives a unique combination of comprehensive surgeon training and experience, along with the best laser technology, a fifteen-year history of excellent vision stability, ultimate affordability, and the most extensive selection of financing plans. LasikPlus was one of the first providers to offer LASIK surgery in the United States, and their surgeons have performed more than 1.6 Million surgeries.
On the job or off the clock, your vision is your most trusted partner. You could have 20/20 vision with LasikPlus. It's simple, affordable, and frees you from the confines and restrictions of glasses or contacts. Your eyes are your most important tool in serving the greater good. LasikPlus could help you be your best.
To determine if you are a candidate for Kansas City LASIK surgery, call (866) 724-6033 to schedule a free consultation. Discuss everything from the LASIK procedure and subsequent recovery, to the cost of LASIK and available financing options.