LASIK eye surgery in Ft. Lauderdale - Dr. Kenneth Karp Reviews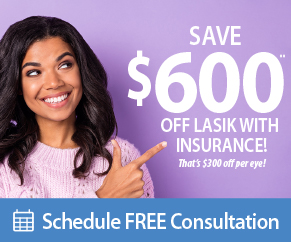 Kenneth Karp, MD, is a board-certified ophthalmologist and skilled eye surgeon performing LASIK and other vision correction procedures at LasikPlus in Ft. Lauderdale. He has 25 years in the field of ophthalmology. He has been performing laser vision correction since 2001 and has more than 6,000 laser vision correction procedures completed. When Dr. Karp is not conducting refractive procedures, he can be found teaching at Bascom Palmer Eye Institute as a voluntary assistant professor.
Each patient receives a unique combination of comprehensive surgeon training and experience, along with the best laser technology, a fifteen-year history of excellent vision stability, ultimate affordability and the most extensive selection of financing plans. LasikPlus was one of the first providers to offer LASIK surgery in the United States, and their surgeons have performed over 1.6 Million surgeries.
On the job or off the clock, your vision is your most trusted partner. You could have 20/20 vision with LasikPlus. It's simple, affordable, and frees you from the confines and restrictions of glasses or contacts. Your eyes are your most important tool in serving the greater good. LasikPlus could help you be your best.
To determine if you are a candidate for Fort Lauderdale LASIK surgery, call (866) 755-2026 to schedule a free consultation. For assistance in Spanish, please call (866) 921-2394. Discuss your LASIK candidacy, procedure and recovery details, and request a cost estimate.