LASIK in West Des Moines and the surrounding area - Dr. Richard Maw Reviews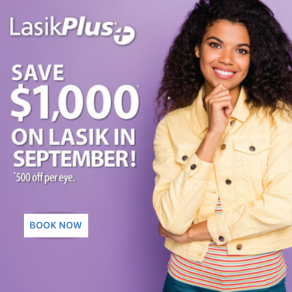 Richard Maw, MD, is a board-certified ophthalmologist with over 20 years of experience, and has performed more than 23,000 LASIK procedures completed during this time. Dr. Maw is highly sought after by other eye surgeons, surgeons within other specialties, doctors, pilots, family and friends for his expertise in refractive surgery. Dr. Maw has also had LASIK surgery himself. The West Des Moines LASIK surgeon was one of the first physicians in the world to prove that using larger optical zones during LASIK decreases the incidence of night glare. He was also among the first eye surgeons in the northeast to perform LASIK to treat hyperopia (farsightedness) and hyperopia with astigmatism. Along with Dr. Soloway at the New York Eye and Ear Infirmary, Dr. Maw has been involved in FDA-monitored clinical trials for the use of LASIK in treating hyperopia and hyperopia with astigmatism as well as sclera-expansion band placement for use in reversing presbyopia. He combines innovation with surgical skill to deliver exceptional vision correction results.
Each patient receives a unique combination of comprehensive surgeon training and experience, along with the best laser technology, a fifteen-year history of excellent vision stability, ultimate affordability, and the most extensive selection of financing plans. LasikPlus was one of the first providers to offer LASIK surgery in the United States, and their surgeons have performed more than 1.6 Million surgeries.
On the job or off the clock, your vision is your most trusted partner. You could have 20/20 vision with LasikPlus. It's simple, affordable, and frees you from the confines and restrictions of glasses or contacts. Your eyes are your most important tool in serving the greater good. LasikPlus could help you be your best.
To determine if you are a candidate for West Des Moines LASIK surgery, call (866) 724-6033 to schedule a free consultation. Discuss all aspects of LASIK surgery, including the procedure details, the recovery process and the cost of laser eye surgery.