Serving patients seeking LASIK bladeless eye surgery, LASEK in White Plains, Westchester County and the surrounding New York area
Jodi L. Abramson, MD, of TLC Laser Eye Centers, is among the most experienced and widely respected refractive surgeons in the country. She pioneered laser vision correction in the tri-state region and has provided many firsts for New Yorkers.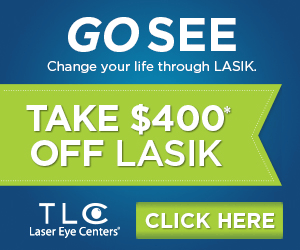 Dr. Jodi Abramson was one of the first doctors in the New York City area to become involved in laser vision correction after the FDA approved it in 1995. She is a highly experienced surgeon who has performed more than 40,000 LASIK procedures. She is recognized as an expert in refractive surgery and has been featured in numerous consumer media, including the New York Times, Woman's World magazine and Rx Remedy magazine. She lectures extensively about advancements in vision correction surgery.
Dr. Abramson is a fellowship-trained corneal surgeon whose skilled hands have been sought by many notable patients for the treatment of nearsightedness, farsightedness and astigmatism. Her patients include many leaders from the business community, well-known celebrities, surgeons, and others with vision intensive occupations, such as bankers, lawyers, graphic artists, actors, policemen, firemen, professional athletes and musicians. She brings her comprehensive training and experience, along with the most advanced laser vision correction technology, to each patient's care. Unlike many other practices in the tri-state region, she does not rely on paid endorsements from celebrities or massive consumer advertising. She is dedicated to providing the highest level of safety and the best visual outcomes.
To determine if you are a candidate to eliminate your dependence on glasses or contact lenses, contact TLC Laser Eye Centers – White Plains at (866) 326-2010 to schedule a free LASIK evaluation, or book online at www.TLCVision.com.
More About TLC Laser Eye Centers
Each patient is meticulously examined to determine his or her candidacy for LASIK surgery. Dr. Abramson will recommend one of two different wavefront-guided excimer laser systems to use for surgery. These systems provide a highly accurate measure of the corneal shape and create a customized laser treatment to correct the unique requirements of each eye. The IntraLase "All Laser LASIK" or "Bladeless LASIK" technology is also available as an alternative to the microkeratome, a bladed instrument. In addition to laser vision correction, the newest technology intraocular lenses (IOLs) are available, including the Verisyse and Visian lenses for highly myopic patients who do not qualify for LASIK, and the new multifocal IOLs that provide simultaneous correction of reading and distance vision. Although Dr. Abramson is on the leading edge of new advancements in eye care, she is conservative in her approach to laser vision correction. After a comprehensive screening and evaluation, a large percentage of patients are recommended not to undergo the LASIK procedure.