Serving patients seeking bladeless LASIK surgery in Chester County and the surrounding area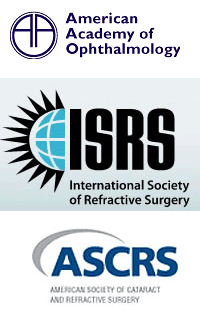 Chester County Eye Care Associates has years of experience helping patients see clearer than ever through the use of their bladeless LASIK procedure. Board-certified and fellowship-trained ophthalmologist Dr. John J. DeStafeno has helped thousands of patients achieve 20/20 or better vision through this safe and precise procedure. Using the latest laser technology on the market, Dr. DeStafeno is a certified Wavelight ("blade-free") laser surgeon who has achieved numerous accolades throughout his career, including being named "Top Doc" by Main Line Today Magazine and one of the "Top Physicians" by Philadelphia magazine.
The bladeless LASIK procedure that Dr. DeStafeno performs for Chester County Eye Care patients is a short, pain-free procedure that corrects most common refractive errors like myopia, hyperopia and astigmatism, in order for patients to live free from dependence on eyeglasses or contact lenses. This simple surgery involves no surgical blade, but instead uses precise and accurate laser technology to reshape the eye's cornea. There is no downtime after surgery, as patients can drive and return to work within a day of having the procedure, and will notice an improvement in their vision almost immediately. LASIK typically results in 20/20 vision or better.
In addition to LASIK surgery, Chester County Eye Care Associates offers comprehensive eye care as well as the diagnosis and medical and surgical treatment of eye diseases and conditions like glaucoma, cataracts, macular degeneration, diabetic retinopathy, retinal tears and detachments and dry eye. They also offer oculoplastic care, including chalazion treatment, along with cosmetic services that include Botox and Juvéderm. To learn more about any of these treatments, or to schedule your LASIK consultation, contact Chester County Eye Care Associates by calling (610) 696-1230.
"Blade-Free" LASIK Surgery at Chester County Eye Care Associates
For patients that want clear, sharp vision without hassling with eyeglasses or contact lenses, the bladeless LASIK procedure performed at Chester County Eye Care Associates can provide improved vision in a short, pain-free procedure. Dr. DeStafeno ensures that his LASIK patients are comfortable by first numbing their eyes with anesthetic eye drops. He then uses an advanced laser to create a tiny flap on the cornea, the film over the front portion of the eye. From this incision, Dr. DeStafeno will apply another laser to reshape the cornea. The entire procedure takes 20 minutes or less, and since there is no downtime afterwards, patients can resume driving, work and other normal activities the day after surgery. Most patients experience a dramatic improvement in their vision starting the day after their procedure, with final results of 20/20 vision or better for the vast majority of LASIK patients.