Serving patients seeking LASIK eye surgery in Nashville and the surrounding area
Daniel K. Bregman, MD, is the preferred surgeon for many eye care professionals in the Middle Tennessee area. He is a board-certified ophthalmologist who is a highly experienced LASIK and cataract surgeon. Dr. Bregman is an independently contracted surgeon exclusively with Eye Health Partners and has performed over 35,000 LASIK procedures. Dr. Bregman has been with the Eye Health Partners family since 2001 and thousands of patients from Nashville and the surrounding areas have sought Dr. Bregman's skilled hands for vision correction surgery.
Dr. Bregman and staff are focused on creating a relationship of mutual trust and respect with each patient through shared learning, clear and concise communication, and an established track record of exceptional patient care. They are dedicated to providing patients with nothing short of excellence in eye care and optimal LASIK results. Patients undergoing vision correction at Eye Health Partners are assured of receiving the very best in ophthalmic treatment in a safe and comforting environment.
New at Eye Health Partners in 2010: Z-LASIK Bladeless Technology
LASIK vision correction has taken a huge leap forward in technology with the addition of the Z-LASIK bladeless procedure now being performed by Dr. Bregman at Eye Health Partners of Middle Tennessee. Dr. Bregman is the first, and currently the only, surgeon in Nashville to offer the Z-LASIK procedure. "With the introduction of Z-LASIK using the Ziemer Femto LDV Laser, I felt it was time for Eye Health Partners to add bladeless LASIK to its menu of options for patients," said Dr. Bregman. "The Femto LDV laser offers such distinct advantages over other lasers commonly used for LASIK in Nashville that I felt compelled to offer the procedure to our patients. EHP patients now have more options when it comes to LASIK vision correction. This is the most exciting addition to our refractive surgery practice in the last two years."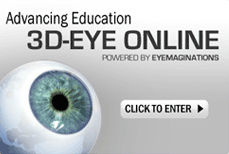 Z-LASIK is superior to current bladeless technology for several reasons. They include the following:
Faster procedure
Better surgeon control
Lower complication rate
Less patient discomfort
Faster visual recovery
To find out more about Z-LASIK or to schedule a consultation with Dr. Bregman to discuss your laser vision correction options, contact his office at (888) 355-0047 or to talk to a patient care coordinator directly call (615) 234-2017 or (615) 234-2018.
Financing
You will receive easy payment plans available for laser vision correction. The application process is simple, fast, and confidential. You can be qualified within minutes of your phone call, and there are no application fees or forms for you to fill out. The most popular plans are:
$0 down, 0% interest for 12 months
100% financing
Your payments are fixed and will never change. There are never any pre-payment penalties. Call a patient care coordinator at (615) 234-2018 to get more details and find out about other attractive financing plans. She will be glad to answer any questions you may have.

More About Eye Health Partners of Middle Tennessee
Eye Health Partners of Middle Tennessee is a state-of-the-art vision correction facility offering the newest laser vision correction technology to LASIK Nashville patients. For LASIK surgery, Dr. Bregman uses the ALLEGRETTO WAVE Excimer laser from Wavelight. The ALLEGRETTO WAVE represents a break-through in customized LASIK technology. This laser is the first to be "wavefront optimized" so that the optical characteristics of the eye can be measured and corrected to the most minute levels. The laser beam profile and eye tracking system are specifically designed for maintaining the corneal curvature for each individual patient, thereby correcting visual error and preventing the likelihood of night vision glare and halos. The state-of-the-art excimer laser system is also used to perform PRK and LASEK for those patients who are not candidates for LASIK.
Additional vision correction treatments offered by Dr. Bregman include near vision conductive keratotomy (CK) for patients suffering from presbyopia (age-related farsightedness), clear lens extraction for those over 40 who are not qualified candidates for LASIK, and no-stitch cataract surgery with intraocular lens implantation. Dr. Bregman also now offers the Visian™ Implantable Collamer Lens (ICL) for those patients who are not a candidate for LASIK. The Implantable Lenses are an excellent option for those patients who are extremely nearsighted, those who have thin corneas, or those who have other conditions that might predispose them to complications with LASIK. The Implantable Contact Lens treats extremely nearsighted patients with exceptional clarity and rapid recovery time.
The Eye Health Partners of Middle Tennessee Inc. Support Staff
The staff at Eye Health Partners of Middle Tennessee, Inc. has spent the last 20 years building a reputation as a center for excellence in multi-specialty vision care and is available for the treatment of cataracts, glaucoma, strabismus, and retina diseases, as well as providing several vision-correction procedure options such as LASIK, Z-LASIK, Visian ICL, PTK, PRK and more.
EHP works cooperatively with their patients who are recommended or referred by their primary eye care providers to seek the best possible treatment path. By allowing their experienced board-certified surgeons to focus on their unique area of expertise, rather than routine eye health, Eye Health Partners is able to deliver a superior standard of medical and surgical care. Call 1-800-955-3270 to schedule a consultation or learn more at www.eyehealthpartners.com.