Annapolis LASIK Surgeons – Laser Eye Surgery in Annapolis, MD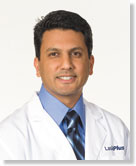 127 Lubrano Drive, Suite 301
Annapolis, Maryland 21401


2002 Medical Parkway, Suite 300
Annapolis, Maryland 21401

If you are interested in receiving information on how to be listed in this LASIK Surgeon Directory, please call 858-454-5505 or email us.
LASIK in Annapolis: What to Expect
Over the past few decades, LASIK eye surgery has become one of the most commonly requested elective medical procedures. Annapolis LASIK surgeons perform this procedure for individuals who desire to achieve their best possible vision while eliminating their dependence on glasses and contact lenses. During the LASIK procedure, the surgeon first creates a small flap in the cornea using a bladed instrument called a microkeratome or a special laser referred to as femtosecond laser. The surgeon then carefully lifts the flap to expose the underlying corneal tissues. Next, the surgeon administers a precisely determined amount of laser energy to reshape the cornea. By adjusting the shape of the cornea, the surgeon strives to ensure that light rays are refracted properly onto the retina, resulting in clear images. Most LASIK Annapolis patients notice a remarkable improvement in their vision by the day after surgery and are able to perform all of their everyday tasks without any corrective lenses.
Other Elective Refractive and Plastic Surgery Procedures
In addition to offering LASIK, these surgeons perform a range of other procedures, such as PRK, LASEK, Epi-LASIK and presbyopia correction surgery. Presbyopia, which affects everyone beginning in their 40s, is a loss of reading vision caused by the hardening of the eye's lens over time.
Many individuals who undergo LASIK eye surgery in Annapolis are interested in additional elective treatments for the face and body. For example, Annapolis LASIK patients who wish to rejuvenate their facial appearance often meet with leading Annapolis plastic surgeons to discuss microdermabrasion, laser skin resurfacing, eyelid surgery, forehead lift and facelift surgery. To achieve the best possible facial beautification effect, plastic surgeons often recommend that facelift patients visit a cosmetic dentist regarding smile makeover procedures, such as veneers, dental implants or braces treatments. Similarly, women who feel self-conscious due to genetically small breasts might consult with a plastic surgeon regarding breast augmentation via breast surgery. By pursuing carefully selected procedures at the hands of talented surgeons, Annapolis patients can realize their dreams of clear vision, an attractive face and proportionate body contours.
Visiting Annapolis for LASIK Surgery
The excellent reputation of Annapolis, Maryland LASIK surgeons draws numerous individuals from around the nation. While in town for LASIK surgery, many decide to explore the historical, cultural, artistic and sports-related attractions offered by Annapolis. As a city that figured prominently in the events leading up to the birth of the United States in 1776, Annapolis features numerous museums and historical sites dedicated to preserving the national heritage. The Historic Annapolis Foundation offers historic tours highlighting important 18th century buildings as well as many exciting events, such as HistoryQuest. Staged at a beautifully preserved building, HistoryQuest is a reenactment of a debate over liberty and freedom between18th century noblemen, featuring period attire and a rum punch mixed according to an original 18th century recipe. In addition to historical attractions, Annapolis features a lively arts scene, exquisite cuisine, elegant shopping malls and numerous entertainment options for the sports buff. One of the more important sports venues in the city is the United States Naval Academy, where sports enthusiasts can attend lacrosse, baseball, football and other sports events year round.
If you are interested in receiving information on how to be listed in this LASIK Surgeon Directory, please call 858-454-5505 or email us.