Providing advanced cataract surgery with Premium Intraocular Lenses in Birmingham and the surrounding area
Donald P. McCurdy, MD, and Matthew Albright, MD, are board-certified ophthalmologists who specialize in anterior segment surgery. They boast outstanding medical credentials and are known for their advanced cataract surgery techniques, including the one-handed bevel-down procedure. Dr. McCurdy has more than 15 years' experience and has performed more than 20,000 cataract surgeries. He also travels to several satellite locations of VisionAmerica in order to treat patients throughout northern and western Alabama. Dr. Albright is a fellowship-trained eye surgeon who performs a range of vision correction procedures, including cataract surgery and LASIK. Together, Drs. McCurdy and Albright provide outstanding eye care to each patient.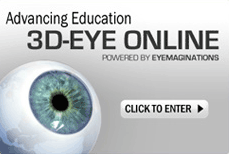 Drs. McCurdy and Albright specialize in "no-needle, no-stitch" cataract surgery, a procedure that promotes minimal recovery period and reduces pain. They begin the procedure with a small, self-sealing incision in the eye. Then, they carefully extract the clouded lens through the incision and replace it with a high quality intraocular lens implant (IOL). Drs. McCurdy and Albright offer a variety of premium IOLs, including AcrySof ReSTOR and Toric lenses. The AcrySof ReSTOR IOL is a multifocal lens that corrects nearsightedness and farsightedness. Toric IOLs are also available to correct pre-existing astigmatism. Either lens option can be used to reduce and/or eliminate dependence on glasses.
In addition to cataract surgery, VisionAmerica's multi-specialty centers also offer refractive surgery including LASIK, PRK, Intacs and the Visian ICL. VisionAmerica's experienced specialists also perform oculoplastics, corneal, vitreoretinal, strabismus, pediatric, and glaucoma surgical and medical treatment.

To schedule a one-on-one consultation with Dr. McCurdy or Dr. Albright and learn more about your cataract surgery options, contact VisionAmerica at (800) 596-4917.