Cataract Surgeon in Austin – Best Cataracts Treatment with AcrySof ReSTOR & Symfony
4019 Spicewood Springs Road,
Suite 100
Austin, Texas 78759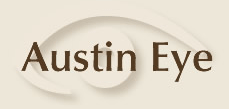 Mitchel Wong, MD
Shannon Wong, MD
John Odette, MD

Read More >>
Central Office:
1009 E. 40th St., Suite 200
Austin, Texas 78751

Austin Eye Surgeons
In Austin and throughout Texas and the United States, cataract surgery has become an extremely popular procedure. More than two million cataract surgeries are performed each year and the success rate is close to 99 percent. The best cataract surgeons in Austin can remove the cataractous lens and replace it with an artificial lens in about 30 minutes. New surgical techniques allow the surgeons to use the "no needle, no stitch, no patch" technique. Recovery time from surgery is relatively minimal and many cataracts Austin patients can see clearly the next day. In fact, it is not unusual for patients to comment that they can see better than they did when they were 40 years old.
Types of Artificial Lenses
The artificial lens that is implanted in the eye during cataract surgery is called an IOL, or intraocular lens. This lens is placed in the same location where the natural lens had been, after the natural lens was removed. Most of the patients who have cataract surgery in Austin are older than 50 years of age, which means that they are presbyopic and cannot see up close to read without reading glasses. New advancements in IOL technology allow the best Austin cataract surgeons to implant lenses that can "reverse" presbyopia, allowing patients to see clearly at distance, intermediate and near without glasses. Many patients feel that they have regained their youth and look to other enhancement procedures to go along with their new youthful vision.
Many of the Austin eye surgeons offer enhancement procedures that can rejuvenate the eyelid and facial area, such as Botox or Juvederm injections. These surgeons may also be able to recommend a local dentist in Austin to help reinvigorate the smile with a smile makeover. Some of the best cosmetic dentists in Austin perform veneers, dental implants and teeth whitening.
Traveling to Austin for Eye Surgery
Austin is home to numerous top cataract surgeons and a wide range of attractions, which cataract surgery patients can often enjoy the day following their treatment. Austin, the capital of Texas, is the fourth largest city in the state and the 16th largest in the country. It is home to the University of Texas at Austin main campus. A visitor to Austin for cataract surgery would be well advised stay in Austin after surgery to relax and enjoy the city, while recuperating after the procedure. To learn more about the city and its offerings, visit the Visitors' Bureau Website.
If you are interested in receiving information on how to be listed in this Cataract Surgeon Directory,
please call 858-454-5505 or email us.