San Francisco Eye Surgeons – AcrySof ReSTOR, Toric and Symfony in San Francisco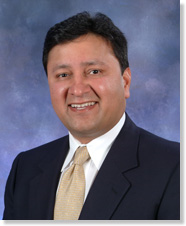 711 Van Ness Ave., #320
San Francisco, California 94102
Other Location: Santa Rosa / Sonoma

San Jose Office:
2211 Moorpark Avenue, Suite 200
San Jose, California 95128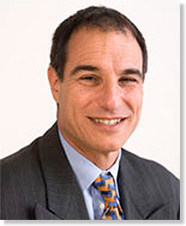 Hayward Office:
1237 B Street
Hayward, CA 94541

If you are interested in receiving information on how to be listed in this Cataract Surgeon Directory, please call 858-454-5505 or email us.
Cataract Surgeons in San Francisco, CA
San Francisco cataract surgeons offer a range of sophisticated treatment options for patients who suffer from the vision-obscuring effects of cataracts. A cataract is a clouding of the eye's natural lens that causes hazy vision at all distances, mostly in patients over the age of 40. When left untreated, the lens can become extremely foggy, resulting in severely impaired vision. Fortunately, San Francisco eye surgeons offer the most sophisticated cataract eye surgery procedure, during which the natural lens is extracted and replaced with an artificial implant known as an intraocular lens implant (IOL). Although cataract surgery requires a small self-sealing incision in the eye, cataract surgery recovery is relatively quick and painless. In fact, millions of patients in the United States have successfully undergone cataract surgery and have obtained clear vision with IOL implants.
Other Age-Related Eye Conditions
In addition to cataracts, San Francisco eye surgeons treat presbyopia, the age-related loss of reading vision that affects everyone beginning in their 40s as their eyes lose their ability to focus on close objects. San Francisco eye surgeons offer a range of presbyopia treatment options, including CK (conductive keratoplasty) and monovision LASIK. Presbyopia can also be treated in patients with cataracts through the surgical implantation of Crystalens, an accommodating IOL that increases the magnifying power of the eye. Please contact an experienced San Francisco eye surgeon to learn more about cataract surgery, presbyopia and your vision correction treatment options.
Additional Services Offered by San Francisco Eye Surgeons
In addition to vision correction procedures, routine eye care services and complex eye disease treatments, many ophthalmologists in San Francisco also offer blepharoplasty (eyelid surgery) for patients who suffer from ptosis (droopy eyelids). Individuals who have extreme ptosis are often unable to see clearly due to excess skin in the upper eyelids that hangs low and impairs vision. Eyelid surgery can also be performed for cosmetic purposes in patients who wish to enhance their appearance by getting rid of excess skin and from the upper and/or lower eyelids. Please consult your San Francisco eye surgeon to obtain more information about eyelid surgery cost, recovery time and candidacy.
Experiencing San Francisco Following Cataract Surgery
Patients who travel to San Francisco to undergo cataract surgery are able to get out shortly following surgery and see this beautiful city with clearer vision. San Francisco is one of the most culturally diverse cities in the United States. Known for its European feel, higher education institutions and renowned museums, such as the San Francisco Museum of Modern Art, San Francisco is a popular travel destination that attracts individuals from around the world. San Francisco is easily recognized around the world because of its unique mix of Victorian and modern architecture and its famous landmarks, including the Golden Gate Bridge, Cable Cars and Chinatown. It also offers world-class shopping, entertainment venues and many historic sites.
If you are interested in receiving information on how to be listed in this Cataract Surgeon Directory,
please call 858-454-5505 or email us.