Serving patients seeking cataract surgery with Panoptix or ReZoom IOLs in Edinburg, Harlingen, Rio Grande Valley and the surrounding area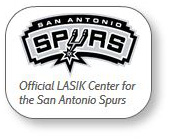 Carlos Manrique De Lara, MD, FACS, is a board-certified ophthalmologist who has completed nine years of additional post-graduate education. Dr. Manrique De Lara has performed thousands of successful refractive and cataract surgery procedures. He combines his surgical skills and personalized approach with state-of-the-art-technologies to treat patients' unique needs and produce clearer vision. Dr. Manrique De Lara has been featured as an expert in ophthalmology on several local news stations, including KRGV-TV 5, KGBT-TV 4, KNVO-TV 48 and KTLM-TV 40.
Dr. Manrique De Lara takes a personalized approach with cataract surgery. He begins the procedure with a small incision in the eye, through which he extracts the clouded lens, or cataract. Next, he replaces the cataract with an advanced intraocular lens implant (IOL) to correct for other existing conditions. Dr. Manrique De Lara uses multifocal Panoptix and ReZoom IOLs, which are able to correct for nearsightedness and age-related (presbyopia). As a result, patients achieve clearer vision and eliminate or reduce their need for eye glasses or contact lenses.
In addition, Dr. Manrique De Lara offers vision correction with Visian implantable collamer lense (ICL) to treat myopia. He also performs Intacs corneal implantation, glaucoma surgery, conductive keratoplasty and iLASIK. His facility is one of the few in the Rio Grande Valley area to have implemented the Liebert System, which maintains optimal temperature and humidity for the lasers to yield higher levels of accuracy and safety.
To schedule a one-on-one consultation with Dr. Manrique De Lara and learn more about your cataract surgery options, contact Manrique Custom Vision Center at (956) 661-9000.