Kansas City Cataract Surgeons – Best IOL info about ReSTOR, Crystalens, Symfony
8300 College Blvd. Suite 201
Overland Park, KS 66210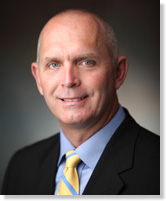 211 NE 54th Street, #202
Kansas City, Missouri 64118

Information on Kansas City Cataract Surgeons
Cataract surgeons in Kansas City are highly experienced and qualified to provide effective surgery with optimal outcomes. A cataract is a clouding that can occur on the lens of the eye, usually as people age. This clouding can cause the patient's vision to become fuzzy and washed out and make it difficult to perform everyday activities, such as driving.
Cataract surgery is a procedure in which the natural lens is removed, along with the cataracts and replaced with an artificial lens. The best Kansas City cataract surgeons use the "no needle, no stitch, no patch" cataract surgery technique. The surgeon makes a small incision along the edge of the cornea (the clear outer covering of the eye). A special tool is then inserted into the eye to emulsify (or pulverize) the natural lens, which is then suctioned out of the eye. Next, the surgeon inserts a new intraocular lens (IOL) where the natural lens had been.
Many cataract surgery patients who have undergone the procedure are so thrilled with their newfound vision that they pursue facial rejuvenation treatments to freshen up their appearance. Injectables such as Dysport and Botox injections are very popular, while other procedures such as microdermabrasion and laser hair removal have seen an increased interest as more patients become aware of them.
Types of IOLs
The top Kansas City cataract surgeons offer a variety of IOLs and will help the patient choose the option that best meets his or her individual needs. Some IOLs are monofocal, which means they focus on either near or far objects (but not both). Other IOLs, such as AcrySof ReSTOR and ReZoom, are multifocal and are able to correct both nearsightedness and farsightedness. Another type of IOL that corrects both distance and reading vision is the accommodating Crystalens IOL, which works by moving in the eye as the patient shifts his or her focus among objects at different distances. Still other IOLs, such as AcrySof Toric, correct for astigmatism. The best Kansas City cataract surgeons will provide patients with the IOL that most ideally suits his or her specific eye care needs.
Traveling to Kansas City for Cataract Surgery
Kansas City is two cities at the confluence of the Kansas and Missouri Rivers. Kansas City, Missouri, is on the east side of the Missouri, while Kansas City, Kansas, lies to the west. Due to the many top cataract surgery Kansas City providers available in Kansas City and the interesting places to see, many patients visit Kansas City for cataract surgery and remain there for a post-surgery vacation. Kansas City offers many attractions, including its world-famous barbeque and as many as 200 fountains. Visit the Kansas City website to learn more.