Cataracts Miami – Cataract Surgery – Best Info About AcrySof ReSTOR, Crystalens Surgeons
1935 E. Hallandale Beach Boulevard
Hallandale Beach, Florida 33009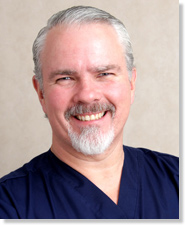 1661 Southwest 37th Avenue
Miami, Florida 33145

Learn about Cataract Surgery in Miami
Miami has some of the best cataract surgeons in Florida. Many of these top surgeons use the newest advancements in cataract surgery techniques and the highest quality intraocular lenses (IOLs.) Although many of these surgeons offer a range of treatments, such as eyelid surgery (blepharoplasty) or facial cosmetic procedures, such as Restylane and Juvederm, they typically specialize in cataract surgery. They also may be able to recommend one of the best Miami plastic surgeons to help with body enhancement procedures, such as tummy tuck or breast augmentation.
Cataract Surgery in Miami
Cataract surgery in Miami, and elsewhere, is a procedure to remove the natural lens and replace it with an IOL. The IOL can correct the patient's vision for distance, or for near and distance vision. Since most patients who visit cataract surgeons are older than 60, many have presbyopia and have lost near or reading vision. The newest technology IOLs, such as Crystalens, AcrySof ReSTOR and Symfony, offer correction for presbyopia and allow the patient to regain some or all of their ability to read without glasses.
The Surgical Procedure
During the cataract procedure, a small incision is made along the outer edge of the cornea, or the clear outer covering of the eye. A probe is inserted into the eye and the natural lens is emulsified and removed. The IOL is then inserted into the eye and placed in the same location that the natural lens occupied. If the procedure is performed properly, the cataract surgery Miami patient will not require any stitches or a patch. The total time of cataract surgery is typically less than 30 minutes per eye and it is often painless – similar to what Miami LASIK patients can expect of their LASIK procedure.
Traveling to Miami for Cataract Surgery
For most cataract surgery patients, and for those LASIK Fort Lauderdale patients who visit the area, there is no hospital stay required, and patients often return to a normal routine the next day. Due to the rapid recovery time associated with this procedure and the high quality cataract surgeons in Miami, patients often visit Miami for surgery and then remain in the area to enjoy the new found vision. One of the best places to sightsee is the Everglades Park. This preserve is full of wildlife, from beautiful birds to the prehistoric-looking alligators. Some patients desire the services of other types of specialists in Miami. Some of the best cosmetic dentists in Miami can be located in the Consumer Guide to Dentistry.
If you are interested in receiving information on how to be listed in this Cataract Surgeon Directory,
please call 858-454-5505 or email us.