Philadelphia Cataract Surgeons
200 Mall Boulevard
King of Prussia, PA 19406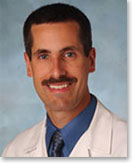 500 Old York Road, Suite 102
Jenkintown, PA 19046

Cataract Surgery in Philadelphia
Cataracts, which occur when the eye lens becomes clouded (usually due to the aging process), negatively affect daily life. Vision becomes blurry or distorted and simple tasks like driving and reading become difficult. Cataract surgery alleviates this problem by replacing the cloudy eye lens with an artificial intraocular lens implant, or IOL. In Philadelphia, patients can find some of the best cataract surgeons to perform this quick and painless procedure, including surgeons who offer laser cataract surgery (using a laser instead of a surgical blade) and a "no-stitch, no-shot, no-patch" method, where no stitches are used to close incisions and no eye patch needs to be worn after surgery. Many Philadelphia cataract surgeons also offer premium intraocular lens implants (IOLs) that are used to correct common refractive errors in order to provide sharper near and/or distance vision, relieving patients of their dependence on glasses and contacts.
If you suffer from blurred, interrupted vision due to cataracts and you live in or are planning a trip to the Philadelphia area, why not research your cataract surgery options? The surgery itself typically takes no more than 30 minutes, during which time your eyes will be numbed with anesthetic eye drops. The procedure involves a small incision made in each cornea through which the cataract is extracted and the IOL is put in its place. After surgery, you will be ready to enjoy the sights of Philadelphia again – or perhaps for the first time – almost immediately, since there is minimal downtime and cataract surgery patients can typically return to normal daily function within a day or two of surgery.
Visiting Philadelphia for Cataract Surgery
Pennsylvania's largest city, Philadelphia is home to many of the nation's oldest historical sites. If you are fascinated by U.S. history, plan a day trip to explore Independence Hall, the site where the Declaration of Independence was signed in 1776. There are guided tours of the building that run several times a day, and just a few steps away is the iconic Liberty Bell. Both of these historical sites are part of Independence National History Park, an area with over 55 acres and 20 city blocks of landmarks that also include the Second Banks of the U.S., which once served as the nation's financial hub, and the Benjamin Franklin National Memorial, a 20-foot-high, 114-ton statue of the statesman made from white marble.
If you are interested in receiving information on how to be listed in this Cataract Surgeon Directory,
please call 858-454-5505 or email us.