Fort Lauderdale Cataract Surgeon – Best IOL Surgery – AcrySof ReSTOR, Symfony, Crystalens
1935 E. Hallandale Beach Boulevard
Hallandale Beach, Florida 33009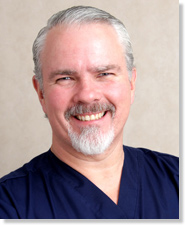 1661 Southwest 37th Avenue
Miami, Florida 33145

If you are interested in receiving information on how to be listed in this Cataract Surgeon Directory, please call 858-454-5505 or email us.
Ft Lauderdale Cataract Surgeon Directory
Ft. Lauderdale is one of the best places in the country to retire. The year-round warm climate and availability of boating and fishing make it a living destination for the older population. With many local retirees, there are numerous cataract patients in Ft. Lauderdale. Cataracts is a disease that affects people as they age, and causes clouding of the natural lens so that images appear hazy and washed out. As the cloudiness progresses, patients are unable to perform everyday tasks. When this happens, a Fort Lauderdale cataract surgeon may recommend that the cataract be removed and replaced with an intraocular lens or IOL.
The best cataracts Ft. Lauderdale surgeons use the most advanced "no stitch, no patch" surgical technique. During the procedure, an incision is made along the outer edge of the cornea (the clear outer covering of the eye ball). A probe is inserted through the incision into the anterior chamber of the eye where the natural lens is located. The cloudy natural lens is then emulsified and removed from the eye through aspiration (suction). The IOL is then inserted into the eye and placed where the natural lens had been.
Types of IOLs
A wide range of IOLs are offered by the top Fort Lauderdale cataract surgeons. The standard IOLs are known as monofocal and correct vision for only one distance. The multifocal lenses, such as AcrySof ReSTOR and Symfony, can correct for both near and distance vision. The Crystalens is also one of the best ways to provide correction for both near and distance, but it works in a different manner than multifocal lenses.
Visiting Ft. Lauderdale for Cataract and Other Surgery
Due to the many top cataract surgeons available in Ft. Lauderdale and the beautiful areas to sightsee, patients often visit Ft. Lauderdale for cataract surgery and a postsurgical vacation. One of the best sightseeing locations is the beautiful beach that runs the full length of Fort Lauderdale's boundary with the Atlantic Ocean. The white sand and the deep blue ocean join to create a pleasant sight for a patient experiencing new found vision after cataract surgery. There are also many top parks that dot the coastal area, which are great areas for picnicking and relaxing.
Many cataract surgery patients are so pleased with their new visual outlook on life that they pursue additional treatments to help them appear younger. Often, the best cataract surgeons also offer other types of procedures, such as Restylane or Juvederm injections. These surgeons may also be able to recommend one of the best plastic surgeons in Ft Lauderdale to perform more invasive procedures, such as a facelift or tummy tuck.
If you are interested in receiving information on how to be listed in this Cataract Surgeon Directory, please call 858-454-5505 or email us.