Cataracts San Jose – Silicon Valley IOL Surgeons for Symfony & ReStor
2107 North First Street, Suite 101
San Jose, California 95131

San Jose Office:
2211 Moorpark Avenue, Suite 200
San Jose, California 95128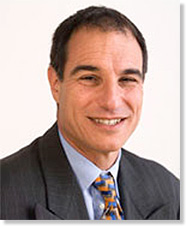 1237 B Street
Hayward, CA 94541

Find the Best San Jose / Silicon Valley Cataract Surgeon for You
San Jose is home to some of the best cataract surgeons in the Bay Area. These surgeons are ophthalmologists with many years of training. Their education includes medical school, internship and a three to four year ophthalmology residency program. Some of the top San Jose cataract surgeons have also had advanced fellowship training in cataract and anterior segment surgery. Often the best surgeons have performed thousands of cataract surgeries and are highly skilled at the procedure.
Who Are Candidates for Cataract Surgery in San Jose?
The best candidates for cataract surgery are those whose lifestyles have been negatively affected by this eye disease. If the patient is unable to drive a car or perform other everyday visual tasks due to a cataract, then a San Francisco cataract surgeon may recommend removing the natural clouded lens and replacing it with an artificial lens or IOL (intraocular lens).
Many IOLs are now available. An exciting new prospect of cataract surgery is that the youthful (pre-forties) vision can be restored. Since most cataract patients are older than 50 years of age, they are presbyopic, which means they cannot see up close without glasses or bifocals. The more advanced IOLs, including ReStor, Crystalens and Symfony, provide correction for cataracts and for presbyopia at the same time. It is not unusual for post-cataract surgery patients who have been implanted ReStor, Symfony or Crystalens IOLs to be able to see better after surgery than they could when they were much younger. This youthful vision can reinvigorate patients and motivate them to seek other rejuvenating surgical procedures.
Travelling to San Jose For Surgery
For those cataract patients who want to travel to San Jose for LASIK or cataract surgery, the area is easily accessible. Several major highways traverse the area, including CA highway 101 and Interstate Highway 880. The San Jose airport has many national and international flights departing and arriving on a regular schedule. Since the surgery requires less than 30 minutes and patients can often see clearly the next day, many patients stay in the area to visit some of the local communities, such as Cupertino, Santa Clara, Sunnyvale, Los Gatos and Mountain View, and the area parks, such as Sanborn Skyline County Park.
Youthful Vision After Cataract Surgery
A patient who can see again like a much younger person may opt for cosmetic surgery procedures to create a more youthful appearance. For body procedures, including liposuction and tummy tuck, these patients seek the best plastic surgeons in San Jose. For procedures related to the area around the eyes, the patients can often be treated by the same cataract surgeons who created the youthful vision. Popular procedures for the eye areas include blepharoplasty (eyelid surgery) and Restylane injections.
If you are interested in receiving information on how to be listed in this Cataract Surgeon Directory,
please call 858-454-5505 or email us.