Providing cataract surgery with premium IOLs, including AcrySof ReSTOR in Nashville and the surrounding area
Daniel K. Bregman, MD, is a board-certified ophthalmologist at Eye Health Partners of Middle Tennessee, Inc. who specializes in cataract surgery and other advanced vision correction procedures.
Dr. Bregman specializes in advanced micro-incision cataract surgery and is a leader in premium intraocular lens (IOL) technology. With innovative lens options like the Toric IOLs, which correct astigmatism; the multifocal AcrySof ReSTOR, which correct nearsightedness and farsightedness; and the accommodating Crystalens IOLs, which allow patients to change focus between objects at various distances, Dr. Bregman is able to help patients select the lens that best suit their lifestyles and vision needs. Dr. Bregman is board certified in ophthalmology and holds additional certification in cataract surgery by the American Board of Eye Surgery.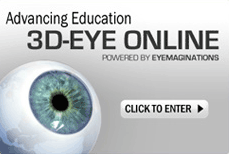 Daniel E. Bustos, MD, is a board-certified ophthalmologist specializing in anterior segment cataract surgery and practicing at Eye Health Partners of Middle Tennessee. Dr. Bustos treats a wide range of eye conditions, including neuro-ophthalmic disease and glaucoma.
In addition to advanced cataract and refractive procedures, the Eye Health Partners' surgical team also offers sophisticated retina treatments, including Lucentis, Eylea and Visudyne for macular degeneration. These innovative treatments can slow the progression of the disease and, in some cases, reverse the damage. With highly sensitive diagnostic technology, like Optical Coherence Tomography (OCT) and Fluorescein Angiography (FA), the surgical team is able to detect debilitating diseases such as diabetic retinopathy and begin treatment early when it is more effective. Whether patients are suffering from macular degeneration, diabetic retinopathy or other retinal conditions, the Eye Health Partners' retina team treats them with care and compassion using leading-edge therapies and techniques.
To schedule a one-on-one consultation with Dr. Bregman or Dr. Bustos and learn more about your cataract surgery options, contact Eye Health Partners at (888) 355-0047.