Cataract Surgeons in Santa Rosa – Eye Surgery in Sonoma and Napa for Cataracts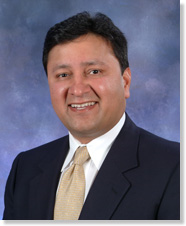 3540 Mendocino Avenue, #200
Santa Rosa, California 95403
Other Location: San Francisco

Marin/Santa Rosa/Sonoma Office:
100 Tamal Plaza, Suite 105
Corte Madera, California 94925

Santa Rosa Cataract Specialists – Serving Patients Throughout Sonoma and Napa
The All About Vision Santa Rosa cataract surgeon directory provides profile information about some of the best eye surgeons in the bay area north of San Francisco, including Napa and Sonoma area. The top surgeons offer a variety of treatments for cataracts. These surgeons use the newest advancements in no needle, no stitch, no patch cataract surgery. Typically patients can have surgery in the out-patient surgical facility connected to the doctor's office and go home the same day. Often the patients experience excellent vision within 24 hours after surgery, although it may take several weeks to several months for the eye to fully heal.
What is a Cataract?
A cataract is a clouding of the natural lens. It is a natural part of the aging process and virtually everybody gets a cataract as he or she moves into later life. If the lens clouding becomes so severe that the patient cannot see to drive or perform other everyday visual tasks, then the Santa Rosa cataract surgeon may recommend surgery. During surgery the cloudy natural lens is removed and replaced with an artificial lens, or IOL (intra ocular lens). The most advanced lenses can help patients to see both at near (reading vision) and at distance (driving vision). It is best to consult a skilled cataract surgeon to determine which type of IOL best suits the patient's needs and lifestyle.
Travelling to Santa Rosa, Napa or Sonoma for Surgery
Santa Rosa is county seat of Sonoma County and is the largest city in the wine country. This city offers one of the best gateways to visit the many Sonoma and Napa vineyards and valleys north of San Francisco. Santa Rosa lies about 55 miles north of the city on Highway 101. The town has many sights and is an excellent place to try out newfound vision after cataract surgery.
If you are interested in receiving information on how to be listed in this Cataract Surgeon Directory,
please call 858-454-5505 or email us.