Phoenix Cataract Surgery – AcrySof ReSTOR & Symfony IOL to treat Cataracts – Best Info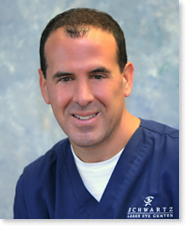 8416 East Shea Boulevard
Suite C-101
Scottsdale, Arizona 85260

19052 R. H. Johnson Boulevard
Sun City West, AZ 85375

Go to Cataract Surgeon Directory Home Page.
Phoenix Cataracts Patients Can Review Surgeons Here
Research shows that UV radiation in an important factor in the development of cataracts. Although cataracts are a normal part of the aging process, exposure to UV light can increase the rate at which they develop. Because of the year-round sunshine in the Phoenix area, cataract surgery is very common throughout the valley. Cataracts cause the natural lens of the eye to become cloudy and yellow. If the cloudiness progresses to a point where the patient can no longer perform routine tasks, such as driving a car, then a Phoenix cataract surgeon may recommend cataract surgery. One of the best tests often used to determine vision loss associated with cataracts is contrast sensitivity. Because cataracts cause a clouding of the lens, they create a reduction in contrast of the real world environment. A contrast test allows the surgeon to determine accurately how much contrast sensitivity is lost by the patient due to the cataracts. Glare testing is also often used for this type of measurement. The best Phoenix cataract surgeons may also provide other services, such as facial cosmetic procedures including Juvederm or Restylane. For more invasive body procedures, the top eye surgeons may be able to suggest a Phoenix breast augmentation specialist.
During Cataract Surgery in Phoenix
During the cataract surgery procedure, the natural lens is removed and replaced with an artificial lens or intraocular lens (IOL). New advancements in IOL design now allow Phoenix cataract surgeons to correct a patient's vision for near and distance. These new lenses are called Crystalens, AcrySof ReSTOR and ReZoom. A consultation with a surgeon can help determine which lens is best to satisfy each cataracts Phoenix patient's vision needs.
Visiting Phoenix for Cataract Surgery
Cataract surgery Phoenix patients can typically return to their regular routine the next day. The surgery is painless and typically completed in less than 30 minutes. Although patients are advised not to engage in strenuous activity, such as heavy lifting or running, immediately after surgery, they can relax and enjoy the sights and sounds of the Phoenix area. Since Phoenix has some of the best cataract surgeons in the country, patients often travel to the area for surgery and for some relaxation. Phoenix has a wide range of parks where post-operative patients can hike or picnic.