Lens Talk about the Future of Cataract Treatment
Written by Dr. David Evans Last modified on April 23, 2019
In my last post, I wrote about a number of innovative accommodating IOLs that are in the pipeline for the treatment of cataracts and presbyopia. These lenses are being heralded as the next best thing to the natural lens. But as advanced as these IOLs are, what if you didn't have to settle for the next best thing? What if you could replace your natural lens with a natural lens? That's a question that Dr. Yizhi Liu, MD, PhD and his team at Zhongshan Ophthalmic Center, Sun Yat-sen University in Guangzhou, China, is not only asking, but perhaps answering.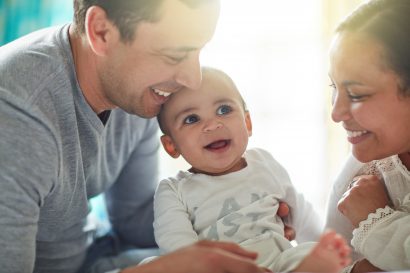 Dr. Liu's work centers on a new surgical technique designed to regenerate the natural lens of the eye in children with congenital cataracts — a far less common form of the vision-degrading condition;  present in less than 0.5 percent of children at birth. Rather than removing the entire lens, as is typical in cataract surgery, Dr. Liu's team instead is working to develop a technique that would use stem cells present in the eye to regenerate a partially removed lens.
His study involved 12 children under the age of two with cataracts in both eyes. Part of their cataract lenses were surgically removed and the children were given atropine and an antibiotic/steroid. Within six months of the procedure, the children had regenerated natural lenses that demonstrated "a certain degree of thickness, functional refractive power, and accommodative ability."
Performing congenital cataract surgery is challenging because a young eye is still developing, making it very difficult to place an IOL that will provide clear vision over a long time period. Children often end up having a second surgery (after the eye is more developed) in order to replace the IOL. Removal of the lens in infants also is problematic because it can disrupt the vitreous (the liquid between the retina and lens) development leading to a number of problems like macular or corneal edema, increased intraocular pressure and infection. Traditional cataract surgery with an IOL is therefore contraindicated for children less than two years old.
Dr. Liu and his colleagues' approach to lens removal therefore had to be extremely delicate so as not to cause complications or destroy stem cells. This approach involved making a tiny, 1-1.5 mm incision in the lens capsule and extracting the lens using irrigation/aspiration. Such a procedure would not be possible with an adult eye, but since congenital cataracts are very soft, they are easily removed through such a small incision and gentle method.
Although all the children in the study were able to regenerate their lenses, there was a small number of children that did redevelop cataracts. However, Dr. Liu's team was quick to point to the fact that these lenses were cataract-free for a full year or more after regeneration. This allowed for a valuable period of additional eye development which allowed the children to be old enough that traditional cataract surgery was no longer contraindicated. It also had the added benefit of providing the children with enough time with clear vision to avoid development of amblyopia (lazy eye).
Big picture, the ultimate goal is to create a new treatment modality for all cataract patients, not just children. I think if you gave any cataract patient the choice of having an artificial lens or regenerating their lens naturally, people would gravitate to the latter. But let's not get ahead of ourselves. A breakthrough like this is in its infancy (pun intended).
IOLs are incredibly safe and effective treatments for cataracts, but it's always exciting to see such breakthrough work in development. We'll certainly be paying close attention to the continued progress of lens regeneration.
If you're interesting learning more about this fascinating study, you can check out the EyeWorld article here: https://www.eyeworld.org/lens-regeneration-future-now