Introducing LASIK and Cataract Surgeons Near You
Written by Dr. David Evans Last modified on August 6, 2018
We launched BetterVisionGuide.com in 2013 with the goal of developing a comprehensive refractive surgery and eye health resource to help educate consumers and answer their vision-related question.
We focused our early efforts on building a strong, educational foundation that provides the top eye care resource online for consumers. This included the development of dozens of articles about popular vision surgery topics such as LASIK, PRK, and presbyopia and cataract surgery, and eye health topics covering everything from refractive errors and dry eye syndrome, to glaucoma and macular degeneration.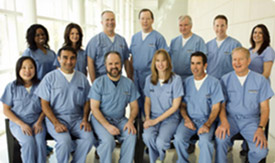 The next stage included launching our social media platforms on Twitter and Facebook to allow our readers to engage with our unique content in a variety of ways. We also developed new content strategies to include videos, infographics and slideshows that make the content more easily digestible. Then we launched this blog, which is unique in the eye care industry. We tackle everyday topics that affect a wide range of our readers, such as how refractive surgery has helped to improve our military, what happens after eye surgery, the link between sleep disorders and eye disease, and innovative studies and technological breakthroughs revolutionizing the eye care industry.
Our progression has, from day one, been geared towards providing our visitors with the best eye health resource. With that in mind, I'm proud to introduce our latest addition, a network of top LASIK surgeons and cataract surgeons from throughout the United States and around the globe.
Featuring more than 500 surgeons, these innovative Better Vision Guide directories supplement the 150+ pages of peer-reviewed educational content. Consumers can now connect directly with their nearest LASIK or cataract surgeons to learn more about the philosophy of each surgeon and the various eye surgery options offered by the practice. The directories also feature a unique element that we're particularly proud of; a proprietary education system that aggregates reviews for easy viewing by our website visitors. Patient comments from the most popular sites like Yelp, Google, HealthGrades, RateMDs and more, are all shown on the same feed, helping consumers more easily read and evaluate reviews, which are now a key feature in helping consumers make decisions about which eye surgery procedure to choose and  which surgeon is best to perform it.
The directories can be accessed in a number of ways…
The "Find a Surgeon" dropdown in the horizontal navigation at the top of the each page points to the main LASIK and cataract surgeon pages. And,, we've taken ease-of-access one step further by incorporating a geo-synchronized "Top Doctors In Your Area" feature that lists the four LASIK or cataract surgeons nearest to your location on every page. For example, someone located in Pittsburgh, PA researching cataract surgery might see our listing for Dr. George Zambelli of the Zambelli Cataract and Laser Eye Institute, whereas someone in Sarasota, FL reading the same article might see our listing for The Eye Associates. Visitors can also search based on market or zip code.
Additionally, consumers can access the surgeon information through targeted searches on Google. For example, someone searching for a LASIK surgeon in Denver will find our profile page for Dr. Mohammad Karbassi of The LASIK Vision Institute. The profiles include all the salient details required to help visitors decide if they want to setup a consultation to learn more about their treatment options, including a contact form that feeds directly to the practice for prompt reply.
This combination of educational content and location-specific, review-oriented surgeon information makes it extremely easy for consumers to learn about procedures they are interested in, and take the first step towards treatment by contacting a surgeon, all in a single location.