Phakic IOLs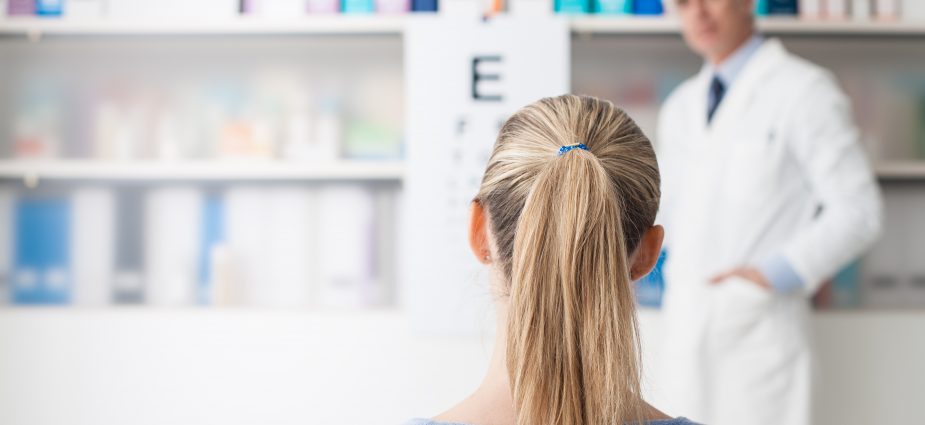 Implantable Phakic IOLs – A Reliable Alternative to Laser Correction
If you have been informed that you're not a candidate for LASIK or other laser vision correction procedures due to your severe myopia (nearsightedness) or thin corneas, you may be a good candidate for phakic IOLs. These implantable lenses have helped millions of people achieve clear vision. What's more, the procedure is quick and completely reversible. During the procedure, a small artificial lens is placed in the eye in front of your natural lens, kind of like a contact lens inside the eye.
Sometimes referred to as implantable lenses or implantable collamer lenses (ICLs), phakic IOLs can give you the vision you've always dreamed of. Check out the following introductory video, or read on to learn more.
Benefits of Phakic IOLs
Did you have your heart set on LASIK? If you're feeling left out because you can't have this popular procedure, don't. Phakic IOLs actually have certain advantages over LASIK.
While the vast majority of patients who undergo laser vision correction achieve 20/20 vision or better, there are experts who believe that phakic IOLs are a better option for some patients because they avoid problems that can be caused by the laser, such as visual distortions and/or tiny refractive errors — particularly in patients with high myopia.
In contrast to laser vision correction procedures, no tissue is removed from the cornea when phakic IOLs are implanted. As a result, the procedure poses less risk of certain postoperative symptoms; namely dry eye.
Implanting phakic IOLs is a safe procedure. The lenses are made of a biocompatible material that is very similar to your eyes' natural lenses, and no permanent sutures are required.
Nearly 100 percent of patients who undergo this procedure achieve the visual acuity required to legally drive, and close to half (or more) of patients achieve 20/20 vision or better.
Implanting phakic IOLs takes just 15 to 30 minutes. Although the procedure is intended to be permanent, the lenses can be removed if necessary. And if you are under 40 and don't need reading glasses yet, you will be able to see at multiple distances.
Risks & Complications
All surgical procedures pose certain risks, including phakic IOLs. Because they are implanted in an area of your eye deeper than the area treated in LASIK, some of the risks differ from those associated with LASIK.
Here are some of the potential risks:
Inflammation
Retinal detachment
Cataracts
Sudden rise in IOP (internal eye pressure) that may lead to glaucoma
Loss of cells on the inside surface of the cornea, which can lead to blurry vision or corneal edema
If you have phakic IOLs, it is important that you be evaluated periodically to make sure the surrounding tissues aren't being damaged by your new lenses. If you are considering phakic IOLs, meet with a qualified eye surgeon to discuss the benefits and potential drawbacks of the procedure.
How Much Do Phakic IOLs Cost?
Phakic IOLs cost more than LASIK. The cost varies depending on your surgeon's experience, location and reputation, but it generally ranges from about $3,000 to $5,000 per eye.
This procedure is considered elective, so it is not covered by insurance. However, if your employer offers a Flexible Spending Account (FSA) or Health Savings Account (HSA), you may be able to lower the cost to you by setting aside pre-tax dollars for your procedure.
Also, many surgeons offer financing so that you don't have to pay the full cost up front. Speak to a qualified eye surgeon in your area to learn more about patient financing options.