Salt Lake City LASIK Eye Surgeons – Salt Lake City Epi-LASIK, LASEK, PRK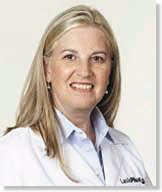 The Point at 53rd
5241 South State Street Suite 1
Murray, Utah 84107

11820 S. State Street
Draper, UT 84020

If you are interested in receiving information on how to be listed in this LASIK Surgeon Directory, please call 858-454-5505 or email us.
About Salt Lake City LASIK Eye Surgeon Directory
Salt Lake City is home to several exceptionally gifted LASIK surgeons who have helped numerous patients enhance their visual acuity through advanced laser eye surgery procedures. The impeccable reputation of the featured Salt Lake City LASIK specialists attracts thousands of patients every year. In order to deliver the best possible vision correction results for each patient, these surgeons begin each treatment with a series of thorough eye examinations. They carefully evaluate the patient's eye health, refractive errors, and lifestyle preferences to recommend the most appropriate treatment.
While LASIK remains the more commonly performed laser eye surgery procedure, these eye surgeons are also experienced at performing LASEK, Epi-LASIK and PRK. These procedures are variations of LASIK that might be more appropriate for patients with thin corneas, as well as those wishing to avoid the risk of corneal flap-related complications.
Treatments for Various Eye Conditions in Salt Lake City, UT
The ophthalmologists listed in this directory have completed many years of advanced education and training in various vision correction and eye care procedures. Their extensive professional background enables them to confidently offer a range of treatments, including laser eye surgery, cataract surgery and general eye care procedures. The latter group of procedures includes glaucoma therapy, macular degeneration diagnosis and treatment, diabetic retinopathy therapy and keratoconus treatment. In addition, these surgeons are skilled at identifying and resolving minor eye health problems that otherwise might prevent their patients from undergoing laser eye surgery.
Additional Salt Lake City Elective Procedures Experts
Many Salt Lake City LASIK patients who no longer require heavy eyeglasses desire to accentuate the beauty of their eyes. They are often pleased to learn that Salt Lake City is home to several highly skilled plastic surgeons who offer a full spectrum of facial beautification procedures. Some of the treatments they recommend for the eye area are eyelid surgery and brow lift. In addition, many patients benefit from rhinoplasty and facial implants — two procedures that improve the harmony between the various facial features. Some of the leading Salt Lake City plastic surgeons also offer revision nose surgery — an intricate procedure that can correct the results of an unsatisfactory prior rhinoplasty.
If you are interested in receiving information on how to be listed in this LASIK Surgeon Directory, please call 858-454-5505 or email us.