LASIK Eye Surgery in Reno – LASIK Surgeon Reno Directory
1000 Caughlin Crossing #15
Reno, Nevada 89519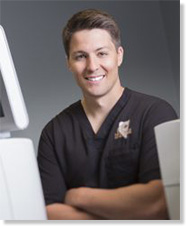 5420 Kietzke Lane, Suite 103
Reno, Nevada 89511

If you are interested in receiving information on how to be listed in this LASIK Surgeon Directory, please call 858-454-5505 or email us.
Learn About Laser Eye Surgery in Reno, Nevada
LASIK eye surgery is a procedure during which the LASIK surgeon uses a special laser to gently reshape the patient's corneas. The cornea (the clear part of the eye) is responsible for about two thirds of the eye's focusing power. If the cornea is not shaped correctly, it cannot refract the light rays properly. This may lead to blurred vision at various distances (nearsightedness and farsightedness) and astigmatism. By adjusting the shape of the cornea, the listed Reno LASIK surgeons can help patients see clearly without the need for glasses or corrective contact lenses. In addition to offering LASIK, these highly experienced surgeons perform several other laser eye surgery procedures. For example, they might recommend and perform LASEK, Epi-LASIK or PRK for patients with thinner corneas. These procedures utilize laser energy similarly to LASIK. However, unlike LASIK, these treatments do not require the creation of the traditional corneal flap. While the visual results achieved through all of these laser eye surgery procedures are similar, the recovery times and some of the complication risks vary. This is why only a one-on-one consultation with your LASIK Reno specialist can help you determine whether you should undergo any of these procedures.
Advanced Treatment for Presbyopia in Reno, Nevada
Recognizing that most people aged 40 and older experience a condition known as presbyopia, many of the listed eye surgeons offer advanced presbyopia treatments in Reno. Presbyopia is a condition whereby the patient's near vision becomes blurred. Individuals typically notice the first signs of presbyopia when they suddenly experience a need to hold the newspaper or book farther away from their eyes to be able to read. Other tasks that might be made more difficult by presbyopia include computer work, sewing and reading menus. The featured eye surgeons carefully evaluate each one of their Reno presbyopia patients to recommend the best presbyopia treatment for him or her. Some of the treatment modalities they might recommend include advanced contact lenses, glasses, conductive keratoplasty and presbyopia LASIK.
Reno Facial Rejuvenation Specialists
In addition to featuring many talented LASIK surgeons, Reno also boasts several exceptionally gifted plastic surgeons specializing in facial rejuvenation. The procedures they offer range from minimally invasive treatments, such as microdermabrasion and facial injectables, to comprehensive surgical manipulations, such as facelift surgery and forehead lift. By undergoing a carefully chosen facial enhancement procedure, mature Reno refractive eye surgery patients can further accentuate the beauty of the face that they no longer have to hide beyond cumbersome glasses.
Combining Medical Procedures with an Exciting Vacation in Reno, NV
Many traveling LASIK patients choose Reno as their destination in order to combine their medical treatments with an exciting vacation. Reno is an inviting Nevada city with a glamorous past, promising future and exciting present. Until the 1970s, Reno was known as the gambling capital of the United States. While today Las Vegas has surpassed Reno as the gambling paradise of the world, Reno continues to feature scores of casinos offering exhilarating gambling opportunities, lavish night shows and extravagant buffets.
In addition to numerous nightlife venues, Reno also offers many exciting open air events that attract visitors from all over the county. Some of the more popular outdoor shows include the Great Reno Balloon Race — the largest free hot air balloon even in America — and the Reno Air Races. The latter event takes place every September at the Reno Stead Airport and offers mind-boggling multi-lap, multi-aircraft races between extremely high performance aircraft on closed ovoid courses. This event is not for those faint of heart as the air races are an extremely dangerous sport with aircrafts frequently reaching speeds in excess of 400 miles per hour.
If you are interested in receiving information on how to be listed in this LASIK Surgeon Directory, please call 858-454-5505 or email us.