LASIK Raleigh/Durham – Laser Eye Surgeon in Raleigh / Durham, North Carolina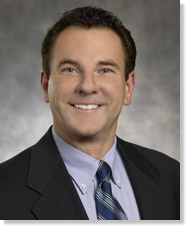 3701 N.W. Cary Parkway, Suite 101
Cary, North Carolina 27513

1216 Village Market Pl
Morrisville, NC 27560

If you are interested in receiving information on how to be listed in this LASIK Surgeon Directory, please call 858-454-5505 or email us.
Laser Eye Surgery in Raleigh / Durham, North Carolina
The Raleigh / Durham, North Carolina, region is home to several highly skilled laser eye surgeons who perform a variety of sophisticated procedures to correct vision impairments. Primary among the procedures they offer is LASIK, in which a laser is used to gently reshape the patient's cornea in order improve its ability to focus images onto the retina. LASIK can be used to correct nearsightedness, farsightedness and astigmatism. However, not every patient is a candidate for LASIK. For those who do not qualify for LASIK, the surgeons of Raleigh and Durham offer other laser vision correction procedures, including LASEK, Epi-LASIK and PRK. Prior to agreeing to LASIK, prospective patients should meet with a LASIK Raleigh / Durham surgeon for a consultation in order to discuss their candidacy as well as any concerns they may have. This meeting is also a good opportunity for the patient to learn more about the LASIK procedure, including LASIK risks and complications.
Cataracts Surgery and Presbyopia Correction in Raleigh / Durham, NC
In addition to LASIK and other vision correction procedures, ophthalmologists in Raleigh and Durham offer treatments for a range of eye diseases and disorders, including dry eye, glaucoma and cataracts. For patients with cataracts, Raleigh / Durham surgeons provide refractive cataract surgery. In this procedure, the eye's natural lens, which has become spotted with vision-obscuring protein deposits, is removed and replaced with an artificial lens implant. Today's implants, known as intraocular lenses (IOLs), not only permit vision that is unobstructed by cataracts but also corrects vision errors such as nearsightedness and farsightedness. In fact, many of the latest lenses are also able to correct presbyopia, the loss of reading-distance vision that occurs as people age. One of the most popular presbyopia-correcting IOLs is Crystalens, which is able to correct vision at all distance by moving its position within the eye in response to the patient's needs.
Other Elective Procedures in Raleigh / Durham
Many patients who undergo LASIK and other vision correction procedures are so pleased with their new look that they opt to receive further appearance enhancing procedures. Some choose eyelid lift surgery in order to reduce the appearance of droopy upper eyelids or bags beneath the eyes. Others request Botox injections in order to lessen the extent of wrinkles around their eyes. When performed in addition to LASIK, such procedures can result in a dramatic facial rejuvenation effect.
Traveling to Raleigh / Durham for LASIK
Raleigh and Durham are cities located close together in northern North Carolina. Raleigh's nickname is the "City of Oaks" due to its abundance of oak trees. Durham is nicknamed the "Bull City" after a famous brand of tobacco from the city. It is also sometimes called the "City of Medicine" due to the major role of the healthcare industry in the city's economy. Together, Raleigh and Durham make up two cities of the Research Triangle (the third city being Chapel Hill), a region renowned for its three major research universities: North Carolina State University in Raleigh, Duke University in Durham and the University of North Carolina in Chapel Hill. Patients traveling to the Raleigh/Durham area for LASIK or other eye surgery will find much to occupy their time as they await their treatment or follow-up appointment. In addition to their universities, both cities boast numerous museums, performing arts venues, shopping centers, restaurants and recreational areas. Visitors to Durham may wish to take in a ball game featuring the Durham Bulls, a minor league baseball team made famous by the move Bull Durham.
If you are interested in receiving information on how to be listed in this LASIK Surgeon Directory, please call 858-454-5505 or email us.