LASIK Oklahoma City – Laser Eye Surgeons in OKC – PRK, LASEK, Epi-LASIK
13321 N Meridian #110
located in Sylvester Eye Care
Oklahoma City, OK 73120

6401 Northwest Expressway, Suite 106
Oklahoma City, OK 73132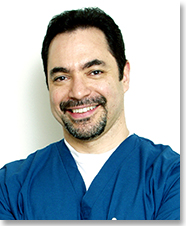 11308 N Pennsylvania Ave
Oklahoma City, OK 73120

If you are interested in receiving information on how to be listed in this LASIK Surgeon Directory, please call 858-454-5505 or email us.
Learn about LASIK Surgery in Oklahoma City
LASIK is a highly popular procedure in OKC and around the world. The procedure reshapes the cornea to help patients eliminate their dependence on glasses or contact lenses. During LASIK, the first step is for the surgeon to create a corneal flap by using either a blade or a laser to separate a thin layer of tissue from the outer surface of the cornea. The Oklahoma City LASIK surgeon then lifts this flap and applies excimer laser energy to the inner layers of the cornea. An excimer is a special type of laser, originally developed by IBM, which can abate tissue without imparting heat or damage to surrounding tissue. This type of laser allows the best OKC laser eye surgeons to accurately reshape the cornea and correct vision.
LASIK may not the best option for patients who have very thin corneas. In these cases, an alternative procedure may be used, such as PRK, Epi-LASIK or LASEK. During PRK, no flap is created and the excimer laser energy is applied to the outer corneal layer. This procedure provides for more discomfort after surgery than LASIK. During LASEK and Epi-LASIK, a corneal flap is not created, but surgical techniques are used to move the outer corneal tissue so as to expose the inner corneal layers to the laser energy.
Consult an Oklahoma City LASIK Surgeon
To determine if you are a candidate for LASIK or another type of laser eye surgery, it is best to consult a highly skilled Oklahoma City laser eye surgeon. He or she can answer your questions about the various procedures, conduct diagnostic tests and make recommendations about the best procedure for you. Many of these surgeons have comprehensive ophthalmology practices and can correct vision through the use of intraocular lenses. They may also offer facial cosmetic procedures, such as Botox or Juvederm to reduce wrinkles, or laser hair removal to remove unsightly facial hair. For more invasive procedures, the LASIK surgeon can recommend an Oklahoma City plastic surgery specialist. To enhance the bustline, you can choose those surgeons who provide top-of-the-line breast augmentation surgery OKC services. To find a cosmetic dentist in Oklahoma City, you can obtain a recommendation from the LASIK surgeon or visit the Consumer Guide to Dentistry to learn about dental health and use the dentist directory.
Visiting OKC for LASIK
Oklahoma City is home to a range of skilled LASIK surgeons and is a great place to visit and relax. OKC's history is intertwined with the old west and the emergence of the oil industry. Several very good museums offer a range of exhibits to view with your newfound vision after LASIK surgery. The National Cowboy and Western Heritage Museum is a great place to learn about cowboy gear and Native American art objects. The Oklahoma Historical Society provides a number of exhibits about the history of Oklahoma and the Southwest. To learn more about the city and the services it offers, visit the OKC city website. Oklahoma City is also easily accessible by Interstates 44 and 35, and has an international airport called the Will Rogers World Airport.
If you are interested in receiving information on how to be listed in this LASIK Surgeon Directory, please call 858-454-5505 or email us.