Cleveland LASIK Surgeons – Laser Eye Surgery in Cleveland, OH

7001 South Edgerton Drive
Suite D
Brecksville, Ohio 44141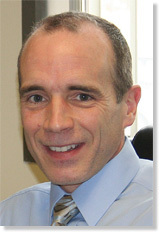 6500 Rockside Road, Suite 100
Metro Center Building
Independence, OH 44131

If you are interested in receiving information on how to be listed in this LASIK Surgeon Directory, please call 858-454-5505 or email us.
Information on Cleveland LASIK Surgeons
Cleveland has some of the top LASIK Surgeons in the United States. In addition to LASIK, many Cleveland LASIK surgeons offer a variety of other refractive surgery procedures, including PRK, LASEK and other procedures. Some Cleveland LASIK surgeons also offer alternatives such as implantable collamer lenses.
Although some patients are better candidates for other procedures, patients are typically most interested in having LASIK surgery in Cleveland. Some patients are unaware of the other options, while others are attracted to the short recovery time and lack of discomfort associated with LASIK. If you are not a candidate for LASIK, you likely are a candidate for another effective refractive surgery procedure.
LASIK Cleveland specialists start the LASIK procedure by making a small flap in the eye's cornea. This can be done with a delicate blade known as a microkeratome or with a laser, a technology known as IntraLase.
Should you opt to have LASIK in Cleveland, be sure to choose a Cleveland LASIK surgeon with board certification from the American Board of Ophthalmology. Board-certified ophthalmologists undergo additional training to acquire expertise and hone their skills.
Your Trip to Cleveland, Ohio (OH) for LASIK Surgery
Many people who visit Cleveland for LASIK surgery take advantage of the occasion to explore the city and the surrounding area. Set on the shores of mighty Lake Erie, Cleveland has a lot to offer.
Cleveland is home to the renowned Rock and Roll Hall of Fame, the world's premier museum devoted to this genre of music. Music lovers will also be thrilled by the city's myriad live music clubs.
If you are more interested in sports, it doesn't get much better than Cleveland. The city is home to venerable teams such as the NBA's Cleveland Cavaliers, the MLB's Cleveland Indians and the NFL's Cleveland Browns.
For those interested in the arts, Cleveland has a thriving arts scene, including a world renowned orchestra and countless museums. The city is also known for theatre.
Many people visiting Cleveland for LASIK surgery arrive at Cleveland Hopkins International Airport. For more information on visiting Cleveland, contact the Cleveland Convention and Visitors Bureau.
Other Elective Procedures in Cleveland, Ohio (OH)
If you are thinking of having LASIK, you may also be interested in other elective procedures such as breast surgery in Cleveland. Cleveland cosmetic plastic surgeons offer several types of breast surgery, as well as other treatments such as Botox, treatment for hair loss, and eyelid surgery (blepharoplasty) and Botox injections. To locate a board-certified plastic surgeon who offers these treatments, check out the Consumer Guide to Plastic Surgery, which has a directory of qualified surgeons, including liposuction Cleveland specialists and others.
If you are interested in receiving information on how to be listed in this LASIK Surgeon Directory, please call 858-454-5505 or email us.