Best Cataract Surgeons in Jacksonville – Refractive Cataract Surgery in Jacksonville, FL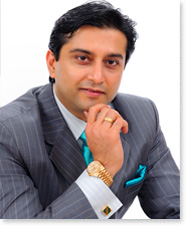 8075 Gate Parkway West Suite 102 & 103
Jacksonville, Florida 32216

San Marco Office
1325 San Marco Blvd., Suite 900
Jacksonville, FL 32207

About Refractive Cataract Surgery in Jacksonville
Jacksonville boasts an impressive number of extremely experienced and skilled eye surgeons who specialize in improving the visual acuity of patients over the age of 40 who suffer from cataracts and/or presbyopia. Both cataracts and presbyopia are age-related vision impairments. A cataract is the clouding of the eye's natural lens that leads to blurry vision. In order to achieve better vision, the cataract-affected lens must be extracted from the eye through cataract surgery. Presbyopia, on the other hand, is the loss of the eye's focusing power, which occurs naturally over time. Individuals who suffer from presbyopia have a hard time seeing up close. Top Jacksonville cataract surgeons offer a range of presbyopia treatment options that enhance the eye's focusing power, thereby improving vision.
Refractive Cataract Surgery in Jacksonville
Refractive cataract surgery is a customized treatment that involves extracting the eye's natural lens and replacing it with an artificial implant known as intraocular lens (IOL). Most Jacksonville cataract surgeons offer an array of IOLs that can be used to correct a range of visual impairments, including presbyopia. Depending on your visual needs, your Jacksonville cataract surgeon may recommend a toric IOL, which corrects astigmatism, a multifocal IOL to improve vision at various distances or an accommodating IOL, also known as presbyopia-correcting lens implant. The most popular IOL brand names include AcrySof Toric, ReSTOR, Tecnis Multifocal and Crystalens. To learn more about refractive cataract surgery and your IOL options, please locate an experienced Jacksonville cataract surgery surgeon to schedule a consultation appointment.
Other Eye Care and Facial Rejuvenation Procedures Offered by Jacksonville Eye Surgeons
In addition to cataract surgery and presbyopia treatment, many Jacksonville eye surgeons also offer laser vision correction procedures such as LASIK surgery and PRK. Laser eye surgery procedures have helped millions of individuals achieve 20/20 vision or better, often without the need for eyeglasses or contact lenses. Besides eye care, some eye surgeons in Jacksonville also perform facial rejuvenation procedures such as eyelid surgery, Botox injections, laser hair removal, laser skin resurfacing and similar cosmetic procedures of the face.
Visiting a Jacksonville Cataract Surgeon
Jacksonville is the largest city in the state of Florida. Located in beautiful Duval County, Jacksonville is home to a number of gifted refractive surgeons who attract patients seeking to restore their vision from across the state and the nation. While in Jacksonville for cataract surgery, patients often explore numerous attractions the city has to offer, including the Jacksonville Veterans Memorial Arena, the Friendship Fountain, the Riverplace Tower and the renowned Dames Point Bridge. Recognized as one of the most culturally diverse cities in Florida, Jacksonville offers a range of cultural events throughout the year. Performing arts groups such as the Jacksonville Symphony Orchestra are also quite popular among Jacksonville visitors. Among its many natural assets, Jacksonville has the largest urban park system in the country as well as miles of sandy beached and scenic waterways.
If you are interested in receiving information on how to be listed in this Cataract Surgeon Directory,
please call 858-454-5505 or email us.