Phoenix LASIK Surgery – Laser Eye Surgery in Phoenix, Arizona, AZ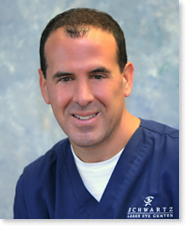 8416 East Shea Boulevard, Suite C-101
Scottsdale, Arizona 85260
(480) 483-3937

If you are interested in receiving information on how to be listed in this LASIK Surgeon Directory, please call 858-454-5505 or email us.
LASIK Eye Surgery in Phoenix, AZ
This directory was created to help potential Phoenix LASIK vision correction patients find skilled, experienced laser eye surgery specialists. All of the listed Phoenix refractive surgeons have received extensive education and training, and they have years of experience performing LASIK and other types of laser vision correction surgery, such as PRK and Epi-LASIK. The latter procedure detaches a significantly thinner layer of the corneal tissue than LASIK, which makes it appropriate for many people with thin corneas who do not qualify for laser eye surgery. Laser vision correction is gaining in popularity due to the fact it can help patients eliminate or significantly reduce their dependence on glasses and contact lenses. Laser eye surgery can be used to treat nearsightedness, farsightedness and astigmatism. However, only a personal consultation with an experienced LASIK Phoenix surgeon will definitively determine if your vision problems can be corrected through this type of refractive surgery.
Visiting Phoenix for LASIK Surgery
Many patients who travel to Phoenix for laser eye surgery spend their recovery time enjoying some of the many attractions offered by this vibrant, cosmopolitan city. Phoenix has a long, interesting history. This region was first settled around 300 A.D. by the Hohokam Native American tribes who used the area's Salt River as a source of drinking water and irrigation. While the Hohokam tribes are long gone, the Salt River continues to be an important source of water for the city of Phoenix and the surrounding communities. The Salt River Project distributes water across more than 1,000 miles of irrigation canals to provide the Phoenix metropolitan area with drinking water and also supply the region's many farms. The city of Phoenix is known as a major center for fine arts and sciences. The city features the nationally recognized Phoenix Symphony, which performs regularly in downtown Phoenix, as well as in the nearby cities of Scottsdale, Mesa and Prescott. This 76-member orchestra offers a variety of musical performances ranging from classical masterpieces to contemporary music. Phoenix is also rapidly establishing an international reputation as a leader in scientific exploration of Mars. The Phoenix Mars Mission, led by the University of Arizona, is a sophisticated program designed to deliver advanced robotic equipment to the surface of this distant planet.
Other Phoenix Cosmetic Enhancement Specialists
Many LASIK Phoenix surgery patients who experience the benefits of this procedure are encouraged to undergo additional cosmetic treatments. Some of the most popular elective plastic surgery procedures are breast augmentation, rhinoplasty (nose surgery), face-lift, tummy tuck and liposuction. Visit our sister site, the Consumer Guide to Plastic Surgery, to learn more about these procedures and find board-certified Phoenix plastic surgeons. Some of the people who undergo facial cosmetic procedures decide to also enhance their smiles by receiving porcelain veneers, dental implants or some other type of cosmetic dentistry treatment. Explore the Consumer Guide to Dentistry to find a skilled cosmetic dentist in Phoenix who can help you achieve the smile of your dreams. If you would like to discuss your surgical weight loss options with a compassionate, discrete Phoenix bariatric surgeon, visit the Consumer Guide to Weight Loss Surgery to find a qualified doctor.
If you are interested in receiving information on how to be listed in this LASIK Surgeon Directory, please call 858-454-5505 or email us.