LASIK, Laser Eye Surgery in Miami, Florida, FL
Davie Office
10650 West State Road 84, Suite 100
Davie, FL 33324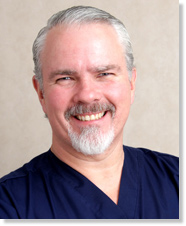 1661 Southwest 37th Avenue
Miami, Florida 33145
(305) 443 4733

1935 E. Hallandale Beach Boulevard
Hallandale Beach, Florida 33009

If you are interested in receiving information on how to be listed in this LASIK Surgeon Directory, please call 858-454-5505 or email us.
LASIK Laser Eye Surgery in Miami
The LASIK specialists listed above are some of the leading vision correction surgeons in the Miami area. As LASIK Miami specialists, they are devoted to helping their patients reduce or eliminate their dependency on contact lenses and glasses. LASIK can be used to correct a variety of vision problems, including astigmatism and myopia. Myopia is more commonly referred to as nearsightedness. Each Miami LASIK doctor listed uses the latest vision care technology to perform thorough patient evaluations and vision correction surgery. For individuals interested in a Miami LASIK procedure, it is important to research the doctors in the area. Prospective patients should be aware of each surgeon's level of education, training and experience. It is not the best decision to base any vision care on the advertised price. Patients should be comfortable with their LASIK Miami specialist before undergoing treatment. Not all patients are candidates for LASIK surgery. Many LASIK Miami patients who have experienced an injury to the eye are not potential candidates for LASIK. Fortunately for these people there are a few different vision correction procedures designed for this occasion. Epi-LASIK and PRK are just two possible procedures that can help correct the vision for patients not suitable for LASIK.
Recovering in Miami after LASIK Surgery
Miami is one of the most vibrant and tropical cities in the country. Its warm year-round climate is attractive to visitors from all over the world. There are a number of things to do in the city, which are guaranteed to keep visitors entertained for days on end. The famous South Beach area is the focal point of Miami's dining and entertainment culture. This area's variety of clubs and bars makes it one of the city's hottest hotspots. For daytime activity, Miami offers a numerous attractions, including the Miami Art Museum, which houses several works of art by local artists and those who have been inspired by the city's multi-national combination of people and culture. For those who are more interested in sporting events, Miami is home to teams in all four of the major professional leagues. They have Major League Baseball's Florida Marlins, the National Football League's Miami Dolphins, the National Hockey League's Florida Panthers and the National Basketball Association's Miami Heat. No matter your interests, Miami is a wonderful place to enjoy while recuperating from a LASIK procedure.
Miami's Other Aesthetic Specialists
Miami laser eye surgery specialists are not the only doctors in the area who are committed to providing their patients with greater self-esteem and confidence. Miami cosmetic surgery specialists perform a variety of procedures for the face, breast and body, including helping Miami breast augmentation patients achieve a fuller, shapelier bustline. To learn more Miami cosmetic dentists, please visit the Consumer Guide to Dentistry.
If you are interested in receiving information on how to be listed in this LASIK Surgeon Directory, please call 858-454-5505 or email us.