More About TLC Laser Eye Center in Pittsburgh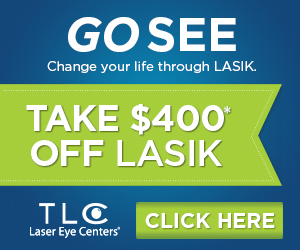 Robert Arffa, MD, is a board-certified ophthalmologist who is recognized as a leader in the field of refractive surgery. He has performed more than 12,500 refractive surgery procedures throughout his distinguished career.
Dr. Arffa has been chosen as one of the "Best Doctors in America" by Best Doctors Inc. He has also been selected by VISX as one of the top laser vision correction surgeons in the United States. In effort to provide his patients with the highest quality of care, he stays on the cutting edge of advancements in vision correction. He serves as a Clinical Assistant Professor of Ophthamology at the University of Pittsburgh and as an Associate Professor of Ophthalmology at Allegheny University, where he imparts his knowledge to upcoming eye surgeons.
Dr. Arffa, in combination with the advanced laser technology offered at TLC Laser Eye Centers, has created a center of excellence in refractive surgery for the Pittsburgh region. If you are interested in determining if you are a candidate to eliminate your dependence on glasses or contact lenses, please call to schedule a free consultation at (866) 326-2010 to schedule a free LASIK evaluation or book online at www.TLCVision.com.
More About TLC Laser Eye Center in Pittsburgh
Dr. Arffa has chosen the VISX S4 CustomVue laser to provide a highly accurate customized treatment for each individual eye. Also available is Bladefree LASIK using the Intralase FS Laser. This laser is used in the first step of LASIK, creating the protective corneal flap. In addition to LASIK and CustomLASIK, PRK and Custom PRK are also available. Each patient is given a meticulous examination by Dr. Arffa; those who do not qualify are advised not to undergo surgery.